Cape Trib Polaris Two-Seater UTV Walks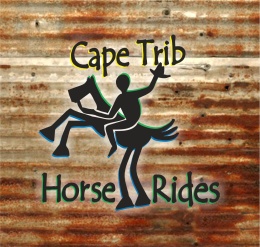 From AUD
$110.00
ALL TERRAIN VEHICLE GUIDED WALKS
We are the first in the Daintree area to offer guided walks in the oldest rain-forest in the world with the assistance of self driven electric 2 seater UTV .
Be guided to areas of the rain-forest and shown wildlife and plants native to our special part of Australia. Be transported to the foot hill of Mount Sorrow where you will have the possible opportunity to see tree kangaroos, wild pigs and the famous cassowary. Swim in crystal clear mountain stream and relax on your day out as you are served refreshments and lunch whilst learning about the property and local indigenous culture.
This electric 4 X 4 vehicle is so silent for optimal site-seeing, the vehicle can transport 2 adult persons or 1 adult and small children, roll protection canopy and seat belts fitted to full safety requirements.
This tour offers the whole family's afternoon into the rainforest a unique experience.
Taking time to explore the oldest rainforest in the world and for the children, a fun safe area to swim and parents can just sit back and relax as our guide explains certain cultural aspects of the area with ochre face painting for the children.
For your included lunch, choose from a salad, falafel, chicken, or BLT wrap. Please order when booking
WHAT TIME, HOW MUCH & HOW LONG?
PRICE PER ADULT $110.00 – CHILDREN 5 TO 14 $70.00
Afternoon tours are available 2 pm, we collect customers from all resorts in Cape Tribulation and you can self drive to the stable from any location, look for our sign at 3831 Cape Tribulation Road. Your tour experience will take 2 hours with a demonstration from your guide on how your vehicle is operated.
INFO & CONDITIONS
WHAT WILL I NEED: A towel, water bottle, sunscreen
WE PROVIDE: wet weather jackets , selection of shoes if needed and binoculars. Minimum age 5 years old
COMBINATION PACKAGE TOURS ARE AVAILABLE