Snapper Island Adventure Tour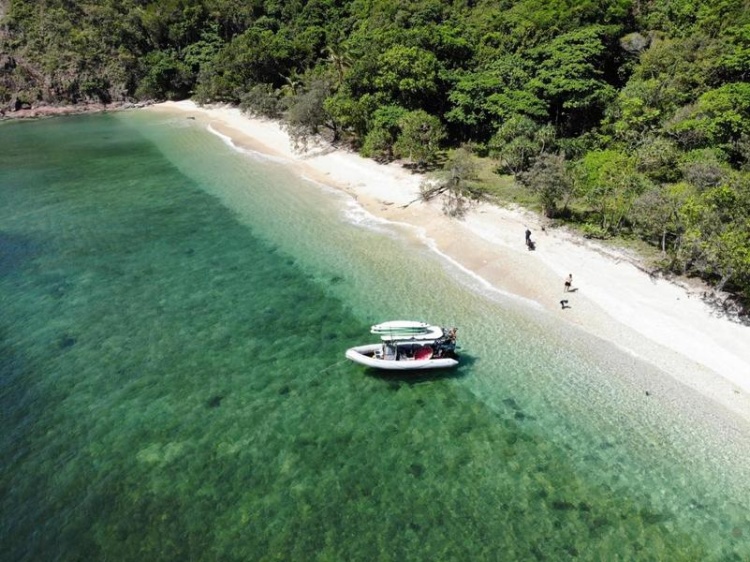 From AUD
$240.00
Join us for a fast boat ride to the beautiful Snapper Island for a awesome day of guided Stand-Up Paddle boarding, snorkeling, optional kitesurfing or wakeboarding. We always see turtles, sharks rays, thousands of fish and arrays of corals.

Tour Details
Explore Snapper Island! Let the WindSwell Team transfer you in their NEW high speed vessel to this lush rainforest island located only 15 nautical miles from Port Douglas,
Lying right off the south east corner of the Daintree National Park soak up the breathe taking views on, above and below the water.
Snapper Island is awesome for Stand Up Paddle boarding or Sea kayaking
Beach combing explore the coral beaches
Relax chill out or watch the sunset over the Daintree
Walk the rainforest trial to the lookout or other secret beaches or find the secret cave or the seasonal water fall
Snorkel the amazing fringing reefs right off the beach
Try our Intro Kite-flying lessons with one of our instructors
Bumper Tubing and wakeboarding
If your a kite surfer I challenge you to kite from from Port Douglas over to snapper one of the best down winders on the coast
There is a also a camp site so consider the over night option to maximize your experience the sunset over the Daintree is spectactular
So no matter what you choose to do enjoy the serenity and visit snapper island with us

Day Tour Includes:
Fast Boat Transfers to Snapper Island, paddle guide, snorkeling, all watersports gear supplied, reef tax, lunch, water, ice and cold drinks. Free photos supplied on your USB

$240 / person – minimum booking of 5 people required or $1200 for a private charter.

Departs: Saturdays, Mondays & Thursdays – 8:30am – 3:30pm.