Lady Douglas Afternoon Cruise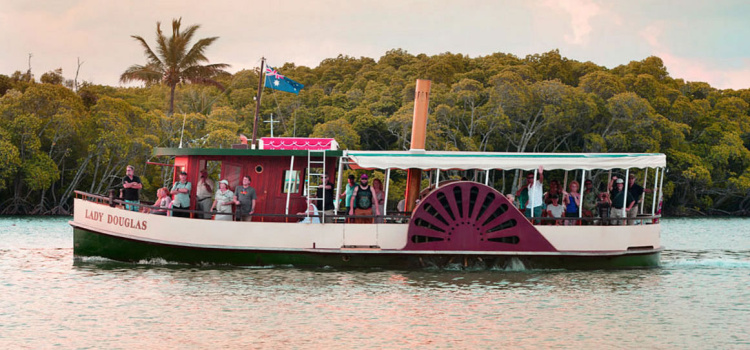 From AUD
$35.00
Afternoon Cruise | 14.30-16.00
Adult $35
Children $20
Family $100

All cruises showcase a wide variety of visual delights; take in the spectacular wilderness and scenery of the mangroves, wildlife, shipwrecks, and harbour and coastal views around the inlet entrance.

The commentary delivered by the captain is informative and entertaining, with comfortable and relaxed surroundings, and no chance of getting seasick, despite the weather. We are a calm water cruise and have covered seating over the entire back deck.

Substantial time on board is spent searching for wild estuarine crocodiles in their natural habitat and exploring the mangroves.

Sunset Cruises include a stunning sunset at the end of the tour.