About Adelaide Adventure Tours
Adelaide tours & travel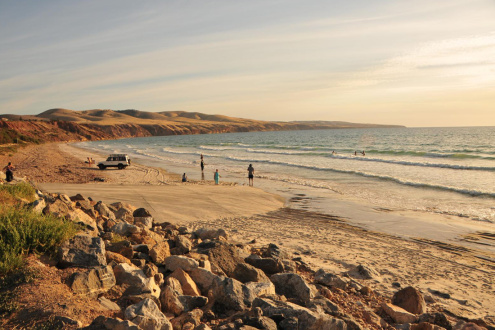 Customarily derided as dull and drowsy by east coast Aussies, Adelaide often gets overlooked as a travel destination. Weird that. 75% of South Australians call Adelaide home (and home 'Rad-elaide'). And while snobby Melbournians and Sydney-siders might snigger at this stat, greater minds see things more clearly: The Economist Intelligence Unit has ranked the city one of the world's most livable five times in the past seven years.
To decry Adelaide's mellow pace as boring is not only to overlook one of its great charms, but to see only one side of the city. Yes, South Australia's capital is the official City of Churches – a testament to the principles of religious freedom it was founded upon – but it's also one of elegant architecture, excellent dining and exceptional beaches. Plus, this is the Festival State. Whether it's Peter Gabriel's own WOMADelaide, the Adelaide Fringe or SALA (South Australian Living Artists Festival), no other Australian city so wantonly gives in to festival fever when a party rolls in.
Check out our range of Adelaide tours and see what this great city has to offer.
Adelaide to Alice Springs Overland - 7 Days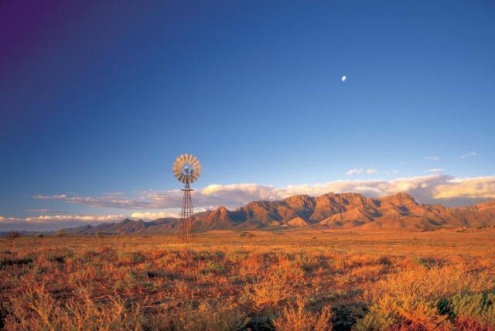 Travel from Adelaide to Alice Springs on this overland adventure
Travel into Australia's magnificent Red Centre on this Overland journey from Adelaide. From the red-rock moonscapes of William Creek and the Oodnadatta Track, the underground mining town of Coober Pedy to the towering domes of The Olgas, make your way through some iconic outback sights on your way to Alice Springs. See opal cutting demonstrations, meet the furry residents of a kangaroo orphanage, and learn about Aboriginal and Torres Strait Islander spiritual beliefs on a guided walk at Uluru (Ayres Rock) as you discover more about this breathtaking Australian region.
Start: Adelaide, Australia
Finish: Alice Springs, Australia
Destinations: South Australia, Outback, Northern Territory, Uluru

Adelaide to Perth Overland - 10 Days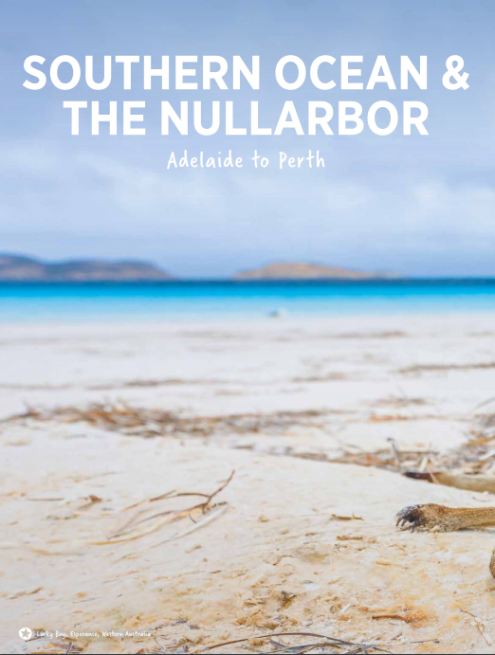 Encounter the best of Australian wildlife on this expansive trip across the Nullabor
This country's made for road trips, and crossing South Australia's vast Nullarbor Plain is just about as iconic as they come. Settle in for a 10 day journey from Adelaide to Perth – from Red Gums to sand dunes, dolphins splashing in the water to kangaroos sunbathing on the beach, endless deserts and ancient forests, this trip will show you we mean it when we say Australia is packed with diversity. This is also your chance to get up close to that famous Aussie native wildlife – kangaroos, wombats, emus and rare birds in remote natural parks – and enjoy iconic bush scenery. Head up through southern Western Australia for a drop of Margaret River wine country and finish up in Perth – whichever way you look, this wild, nature-filled land will knock your socks off.
Start: Adelaide, Australia
Finish: Perth, Australia
Destinations: South Australia, Southern Ocean, Western Australia, Outback, West Coast

Great Ocean Road Adventure ex Adelaide - 2 Days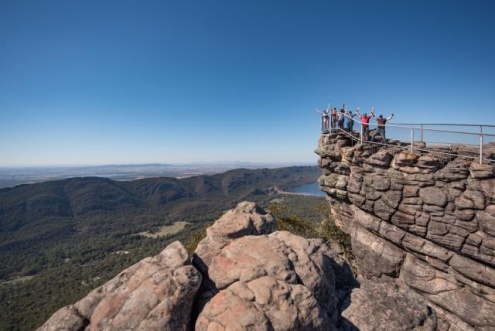 Join a small group adventure and drive from Adelaide to Melbourne along the Great Ocean Road
Set off on a short but sweet road trip from Adelaide to Melbourne and experience southern Australia's wild natural beauty. Drive through the Adelaide Hills, learn about local Aboriginal history in the Grampians National Park and soak up the dramatic horizon rendered by the Twelve Apostles and Loch Ard Gorge. Be captivated by each twist of the Great Ocean Road's turn, spot wild koalas at Kennett River and stop by some famed surf locations before finishing up in artsy and eclectic Melbourne.
Start: Adelaide, Australia
Finish: Melbourne, Australia
Destinations: South Australia, Victoria, Great Ocean Road
Eyre Peninsula Overland - 6 days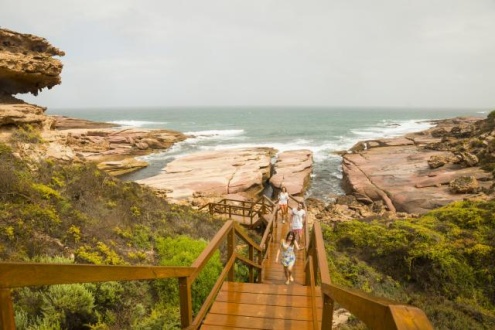 Hit the road for a wild adventure across Southern Australia.
You might be surprised, but even in a country this size it's unusual for a little-known place to stay hidden for long. But that what's happened with the Eyre Peninsula. This is a place of amazing red-rock landscapes and amazing native wildlife that we've still got up our sleeve. Kicking off from Adelaide, drop by the Flinders Ranges, then head south to the Eyre Peninsula where you'll have the chance of some breathtaking wildlife experiences – swimming with sea lions. Camp out in the great Australian bush and discover a part of the country filled with native animals, and one that feels like your own private piece of paradise.
Start: Adelaide, Australia
Finish: Adelaide, Australia
Destinations: South Australia, Outback, Southern Ocean
---
Adelaide Adventure Tours Reviews
---