About Orpheus Island Resort
Orpheus Island Resort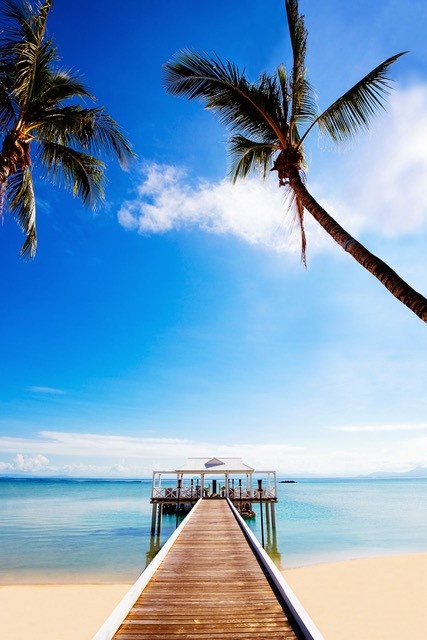 Orpheus is a five-star luxury Queensland Island Resort, offering the most intimate and exclusive reef experience while providing a large variety of adventurous activities. This idyllic island provides an authentic getaway to experience the awe-inspiring beauty of the Great Barrier Reef while reconnecting with those you love.
Orpheus showcases a plethora of once-in-a-lifetime experiences on the area's most pristine reef. Its principal dive sites boast 1,100 of the 1,500 species of fish on the reef; the local waters are a fisherman's playground and home to the most sought after reef fish species in the world; explore the magic of the Great Barrier Reef on a personalised snorkelling or diving tour and come face to face with an enchanting underwater world which will take your breath away.
Perfect as a holiday destination, a picturesque wedding setting, or booked in its entirety for exclusive use, Orpheus is a secret to the outside world and offers guests the ultimate tropical haven.
Accommodation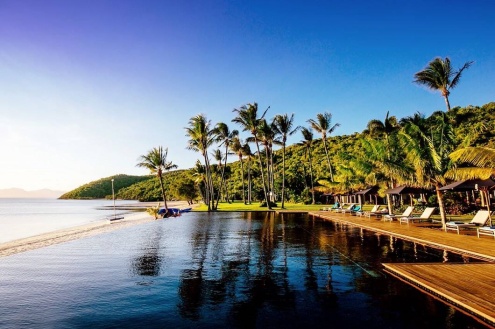 With a unique ambience and a beautiful balance between contemporary and minimalist island aesthetic, all accommodation types ensure utter comfort in a laid-back luxe setting. Just a stone's throw from the water's edge, the newly renovated accommodation showcases soft natural surfaces, LED TVs, iPod docks, coffee machines and LI'TYA guest amenities. Private terraces also boast Coral Sea views, languid sea breezes and serene Orpheus sunsets. A truly tranquil setting to unwind in!
North Beachfront Room sleeps two, bedroom only
North Beachfront Suite sleeps two, bedroom and lounge
North Beachfront Villa sleeps four, two bedrooms and lounge
South Room sleeps two, bedroom only
South Suite sleeps two, bedroom, lounge & outdoor bath
Diving and snorkelling experience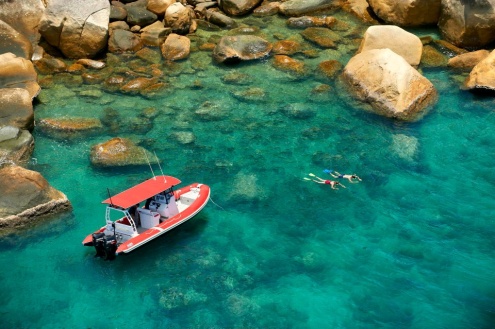 The fringing reef surrounding Orpheus and the neighbouring islands offers some of the region's most diverse marine wonderlands. Orpheus' local dive sites are home to 1,100 of the 1,500 species of fish on the reef, 340 of the 359 varieties of hard corals and some of the region's largest collections of soft corals.
The deeper, outer reefs are approximately 75 mins from the lodge by boat and are accessible by private charter. In this natural aquarium, dive and snorkel amongst a myriad of reef habitats and, if you're lucky, alongside green turtles, manta rays, bull rays and reef sharks. Orpheus offers full and half day explorations to the fringing and outer reefs. Bookings are essential.
Weddings and honeymoons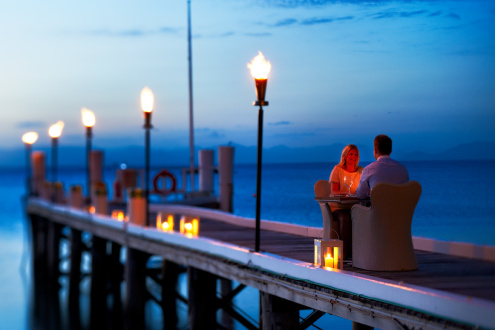 Set in idyllic isolation, Orpheus is very much a secret to the outside world and a magical destination to say 'I do.' Picture exchanging vows on a remote beach with the powdery-white sand between your toes, on the pavilion terrace which abuts the stunning infinity pool, or imagine a ceremony on the pier set against an alluring Coral Sea backdrop.
Whether you wish to simply elope or celebrate your fairytale wedding with up to 28 guests; Orpheus offers the perfect setting no matter how intimate or grand! Happily ever after Be it a honeymoon that's packed full of memorable adventures, or a more private interlude, Orpheus offers honeymooners the ultimate in romantic escapism and wedded bliss.
---
How to get to Orpheus Island Resort
---