About Travellers Autobarn
TRAVELLERS AUTOBARN CAMPERVANS AUSTRALIA BUY, SELL, RENT, HIRE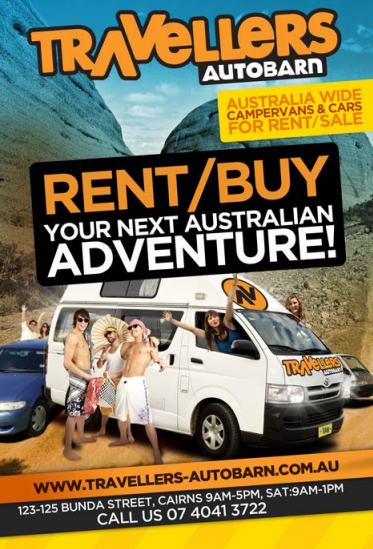 As a proud and well established Australian campervan company, Travellers Autobarn (est. 1993) is a 'one stop shop' for the backpackers and budget travellers planning their self-drive trip around Australia or simply up the coast in a campervan. We offer a range of station wagons and campervans for hire or sale from our six branches in Australia: Sydney, Brisbane, Cairns, Darwin, Perth and Melbourne.
Travellers Autobarn knows Australia inside out – it's our home! We also know cars and love our job. Basically, the idea of travelling around Australia by bus is simply out of the question. For most Aussies, not just the adventurous ones, but students, families and retirees, the only way to see Australia is by car.
Whether you want a car for a week, a month, or a year, Travellers Autobarn has something for you! We have taken much of the risk (for backpackers) out of buying good value cars. We have also restored confidence in the buyback system with our fixed and written Guaranteed Buyback.
CAMPERVAN HIRE IN AUSTRALIA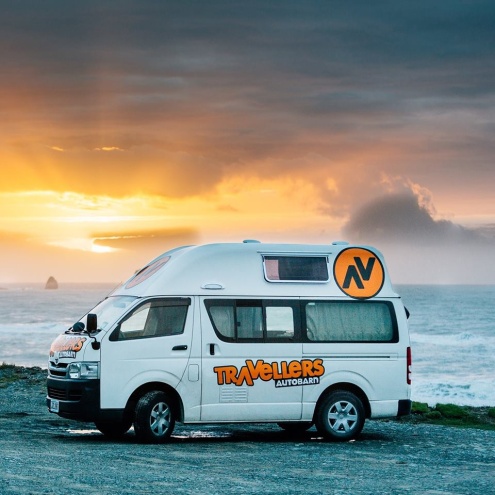 SAVE ON CAMPERVAN RENTAL WITH TRAVELLERS AUTOBARN
Whether you are a backpacker, budget traveller, or tourist on the cheap, discover campervan hire Australia with Travellers Autobarn. We have a wide range of Hitop, Chubby, Kuga, Hi5, Station wagon, backpacker cars and budget backpacker campervans, in addition to 4 berth and 6 berth motorhomes that you can use for the on-road trip of your lifetime around Australia. All our vehicles are affordably priced and include a mixture of old and new campervan hires. Longer term campervan rental discounts are also our specialty. There is truly no better way to tour Australia, and we can make your campervan sightseeing dreams come alive, throughout our 6 store locations.
WHY HIRE FROM US?
Unlimited Kilometers
Rental from the age of 18 possible
Bonds are only frozen up to 14 days - NOT CASH DEDUCTIONS!
Access to free camp grounds
Discounted Caravan Parks
24/7 roadside assistance
TAB App - lots of free roadtrip info
CAMPERVANS FOR SALE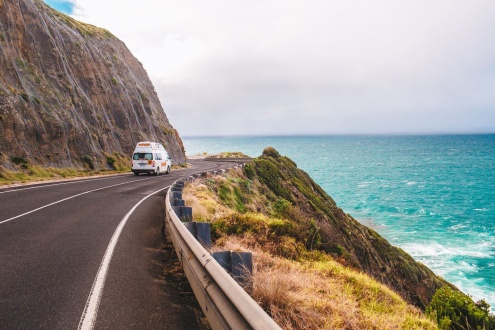 So you're planning a trip to Australia and you're thinking about buying a cheap car or campervan to get you around? You want to experience Australia up close, an experience that will stay with you forever. You want the freedom to make your own itinerary and see and do things at your own leisure – then buying your own car or campervan is the right move!
Travellers Autobarn has over 20 years experience in helping travellers realise their dream of Australia.
WHY BUY FROM US?
Guaranteed Buyback
2 Week Total Warranty
Engine & Gearbox Warranty
24/7 Roadside Assistance
Optional 12 Month Warranty
---
News By Travellers Autobarn
Some people want to stay in a 5 star hotel, others prefer to wake up with a view like this
By Travellers Autobarn
19 Nov 2018
#VanLife
Campervan relocations available now! Hire a campervan from just $1/day!
What to take on a roadtrip in Australia?
By Travellers Autobarn
13 Jun 2017
Hiring a campervan to explore Australia is really the best way to see this vast and amazing country. Choosing who you travel with, booking your campervan and deciding where you'd like to go are the first steps. The next step is deciding what do you take with you on the road. As travellers we get pretty darn good at our packing skills (see our blog on lightening your load). You become pretty brutal, chucking away anything that isn't necessary. With your personal luggage sorted, you're going to need to pick up a few extra bits and bobs to ensure that your roadtrip is smooth sailing…
Food and drink
There's nothing worse than a campervan full of hungry road trippers waiting until they pass the next servo. Make sure you stock up on plenty of water and non-perishable foods like chips, biscuits and nuts. This will help keep hunger pangs at bay and driver and passengers happy. If you've got a stove to cook on in your campervan, even better! You can save heaps of money by cooking in your camper. A lot of campervans have fridges in them too, keeping your food fresher for longer.
Camping gear – tables chairs etc.
Aussies do the whole camping thing really well, and you can't blame them, seeing as their weather is pretty much camping friendly most of the year. Don't stick out like a sore thumb at the campgrounds by turning up with no table and chairs. You can typically hire these from campervan rental companies, or you can even buy them from a store like k-mart. Don't stay cooped inside your campervan, enjoy your dinner and drinks outside for breakfast or on a nice balmy evening. Don't forget things like matches and torches – you never know when a power cut might hit the campground. Especially, don't forget SUNSREEN! No matter what time of year it is always make you slap some on.
Escape Camper
Unless you're some kind of wizard, you're going to need some help navigating your way around Australia. Be it old school maps, GPS, google maps, apple maps, a compass … make sure you don't hit the road without some kind of idea of where you're heading (note: getting out cities can be tricky – may cause one or two premature grey hairs). GPS navigation on your phone/ tablet is incredibly useful for things such as taking routes that avoid toll roads (trust us…these add up), locating your nearest petrol station and camp grounds. Download the Travellers Autobarn Road Trip App which has tons of features such as locating your nearest amenities, what to do in case of a break down, how to pay toll roads etc.
Music and Games
It's not a road trip without chucking on the tunes and having a sing along. A great playlist is more than just a list of songs, a well-crafted playlist is a work of art! Check out how to create the perfect soundtrack for inspiration. And hey, it's not a road trip without a couple of games at the end of the day to enjoy with an ice cold beer. Pack a deck of cards and see if you can pick up any games from an op shop to keep yourselves entertained in the evening. This could also be a great way to make friends with your neighbours.
Planning your Australian Road Trip – head over to the Travellers Autobarn website for rental and sales enquiries.
Posted by Amy, 09 Feb, 2017
---
Travellers Autobarn Reviews
---
Direct Contact Info
Hours: 9:00am - 5:00pm
Address:
123 Bunda Street
Cairns
QLD 4870
Australia
---