About Cairns Turtle Rehabilitation Centre
About Cairns Turtle Rehabilitation Centre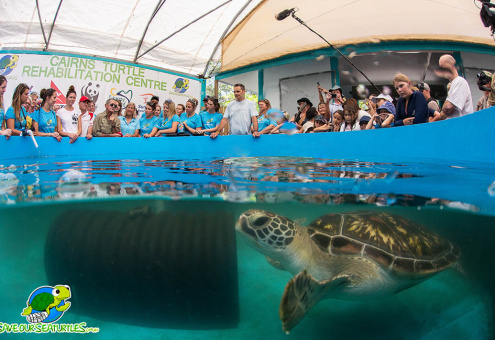 Cairns Turtle Rehabilitation Centre (CTRC) is a voluntary non-profit organisation dedicated to the rehabilitation of sick and injured turtles.

The Great Barrier Reef is home to six of the world's seven species of marine turtles. A number of these are seriously threatened by a diverse range of natural and, more significantly, human induced factors. Our rehabilitation facilities are located in Cairns - Far North Queensland, which is where many of the sick and injured turtles that we care for are found .

CTRC supports the work of all organisations, individuals and agencies in their efforts to conserve sea turtles and the habitats that they live in. We work closely with a number of these groups, which includes the environmental Protection Agency (EPA) and EPA National Park Rangers who are responsible for bringing the turtles to us.

CTRC relies on the generous donations from supporters and volunteers, without whom we would be unable to continue this important work. Here at CTRC we are always looking for new ways to work with other parties, so that our combined efforts are not only focused but maximised for the overall benefit of sea turtle conservation.
CTRC's Fitzroy Island Turtle Rehabilitation Centre and Interpretative Tours have attained Advanced Eco Tourism Certification. Ecotourism Australia's national certification program recognises operators that demonstrate sustainable tourism best practice.
Our Mission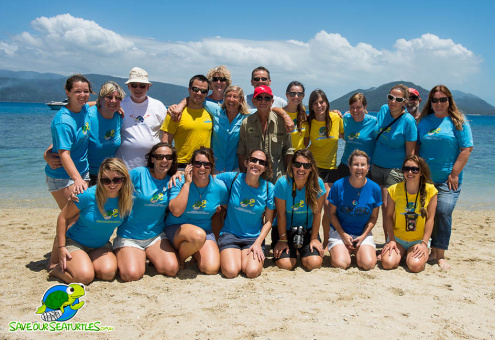 Our Mission "Protecting and promoting the conservation of marine turtles"

Here at CTRC our mission serves as the guiding principle and therefore underpins the aims and objectives of our organisation. Our aims and objectives include the following;
Do all that we can to rehabilitate sick and injured turtles in our care
Endeavor to provide assistance, where required or requested, in efforts to rescue turtles in distress
Share our knowledge in the interests of turtle rescue, rehabilitation and research
Endeavor to raise awareness of issues faced by marine turtles through positive publicity and teaching
Help to promote humane and sustainable practices through co-operation and education
Seek to positively influence Government Policy relating to turtle conservation and the marine environment
STORE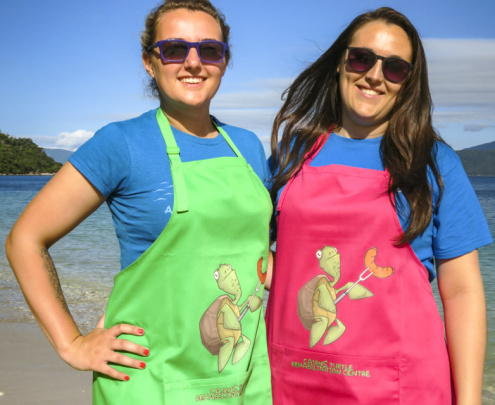 Thank you for supporting our work on sick and injured sea Turtles. We are associated with the Cairns local T-shirt printing business Shirtbox in 440 Sheridan street. All our shirts are prime quality Shirts and they are always trying to source the most eco-friendly garments on the market.
Please keep in mind that each order is printed and shipped individually which means you may have to be a little bit patient. It can take 1-2 weeks bofore you might receive your order, but we will try to do out best to be as quick as possible. If it is urgent please leave us a note on checkout! Thank You for your amazing support!


---
Cairns Turtle Rehabilitation Centre Reviews
---
Cairns Turtle Rehabilitation Centre
---