About Thelma & Louise Australia
Thelma & Louise Australia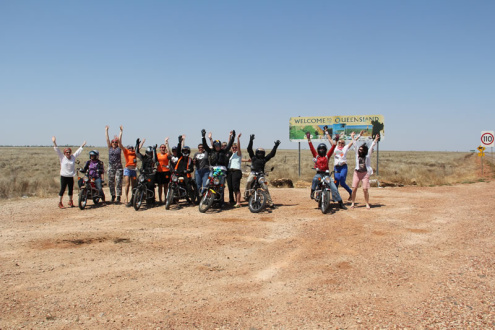 Thelma & Louise Australia (T&LA) is a not-for-profit, charitable organisation which raises funds to advance the health, education and social welfare of women, young people and children in Australia and other countries, including in Nepal.
Activities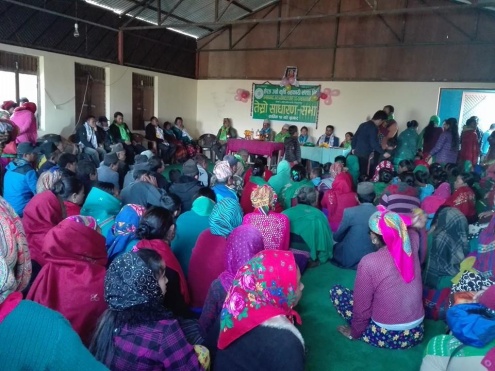 We are planning an exciting new adventure which will take place in October 2021. There is a lot of interest in it so join our organisation so you can get early information about it.
Our last expedition - riding motorcyles in the Lower Mustang valley of Nepal in October 2019 - was a great success. After the trip the women visited the village of Baseri, stayed in the Community Centre and saw how T&L have supported the community over the past five years.
In 2020 we are providing materials and training a person to teach women and girls how to make "Girls' Kits." These contain washable sanitary pads, underpants, soap and a wash cloth all in a bag which are distributed to women and girls in villages.
What's been happening?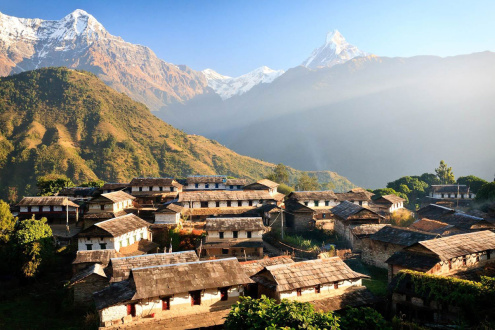 Lots of activity in Baseri:
T&L funded the materials for a Community Centre and the villagers built it! It's now used on a daily basis for training and meetings
Projects have happened every year (see projects below)
Members have provided help to teachers and the school - teaching materials and resources and books for children
Members have undertaken health checks during a community visit
A health room has been established in the Community Centre and basic medecines provided. As a result, the government now provides a health worker to make a monthly visit to the village..
The Sherang Jyo Agriculture Cooperative has gone from strength to strength introducing new crops and facilitating various training; eg, how to care for citrus trees and bee-keeping
Some community children have been supported to complete their education in Kathmandu
Additional teachers have been funded
Expeditions & Fundraising

T&LA continues to organize expeditions where women of all ages, races, religion and background go on an adventure.
Past expeditions and fundraising:
2019 - six teams of three women rode motorcycles in the Lower Mustang Valley of Nepal and raised $10,000; movie night, garage sale and trivia quiz raised additional funds
2018 - no expedition. $10,000 raised through donations and a movie night
2017 - $15,000 raised through various activities including crowd funding, a movie night and a dance night.
2016 - $20,000 raised from an expedition to France where 20 women travelled down canals in Brittany; $13,000 raised from sponsorships
2015 – $30,000 raised through direct donations, weekly barbeques, dinners, local fundraising to assist in the aftermath of the earthquake in Nepal in April 2015
2014 - $25,000 raised through several expeditions to Nepal. This funding was allocated to a new children's hostel in Batase village
2012 - $50,000 raised for Friends of the Himalayan Children Inc through a major expedition when women rode postie bikes from Darwin to Cairns, Australia. Funds were used to commence a new hostel for children in Batase village in Nepal
2007 - $10,000 for Ruth's Women's Shelter mainly through an auction and an expedition from Cairns up Cape York Peninsula
2006 – Early days of Thelma & Louise. A small expedition from Darwin to Broome via the Kimberley raised $360 for Ruth Women's Shelter in Cairns, Australia
Projects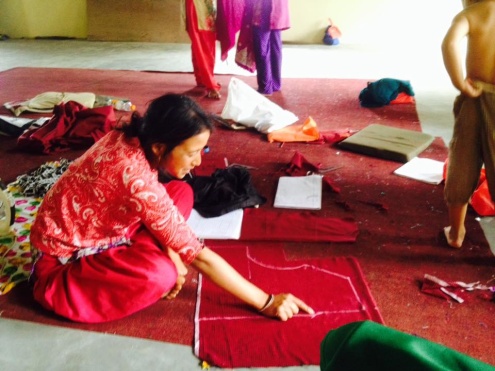 Sewing course: for women to gain skills in sewing and enable them to make products for sale. $5000 was allocated over 6 months to buy three sewing machines and materials and to fund a project manager and a trainer. The training took place in the new Community Centre and 11 women proudly graduated from the course in November 2017.
Another sewing course in 2018 resulted in the women gaining advanced level skills and doing more complicated sewing for themselves, their families and for sale.
A third sewing course has given women excellent skills to make clothing for children and families and events and festivals. They are producing and selling items locally and we are hoping to find overseas markets. One woman operates a sewing business from the Community Centre and pays rent to the Co-operative.
In the lower village, a daily two-hour literacy course was conducted over a six-month period. Many women cannot read and write in Nepali or English and they enjoyed coming together to learn.
How can you support us?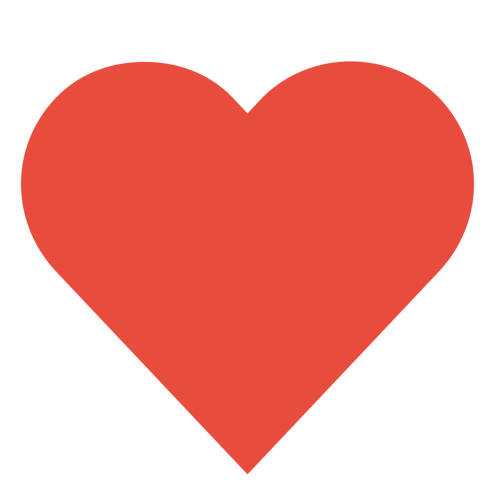 Become a member: pay a $25 annual membership fee and get a newsletter and updates on expeditions and initiatives.
Go to the ENQUIRE button now, fill in your details and pay your $25 into our bank account with your name as reference: Westpac no. 512 396; BSB: 034 167
Become a sponsor: organise a direct monthly debit to our bank account to sponsor either school children or teachers.
Organise an event:
Events bring people together and also raise funds: film nights, barbeques, dance nights, dinners, auctions, trivia quiz, raffles, theatre evenings, breakfasts . . . any idea that members can create.
Business Sponsorship:
Many businesses have supported us by donating such things as prizes to be auctioned, equipment, vehicles, web design, raffle prizes, T-shirts, accommodation.
We welcome new sponsors and recognize your support through the website, social media and local media items which report on our activities.
100% of all funds raised goes directly to groups in need. ZERO administration fees.
Other supporters

Thelma & Louise Nepal (T&LN) is our sister organisation, created after the terrible earthquakes on 25 April and 12 May 2015. T&LA moved quickly to hold fund-raising events and sent over $20,000 to Nepal for immediate relief in ten villages.
Thelma & Louise France, established in 2017, are also great supporters, undertaking various activities to raise funds. In 2019 they funded a teacher in Baseri village and will do so again in 2020.
How it all started . . .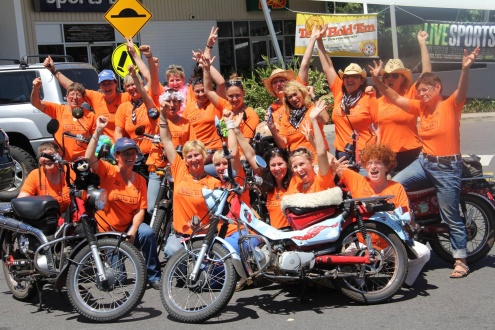 In 2006 two friends embarked on a journey to the Kimberleys in Western Australia to experience a fun-filled adventure. They gained a beter understanding of cultural differences, team work, an appreciation of the wilderness and strengthening of their friendship . . . and also raised funds for Ruths Womens Shelter. Due to an overwhelming response and interest in the whole idea of two w0men getting away from it all, "Thelma & Louise Expeditions" was born.

On expeditions, everyone 'chips in' and participates in the day to day organization, chores and responsibilities. Everyone needs to be prepared to "rough it" a little.

The journeys are ones of laughter, love, adventure and a lot of storytelling. With care, tolerance and respect we reflect on our perceptions of each traveller's journey through life's phases. They are about widening our horizons, stretching our boundaries, going where we have never been and doing what we have never done. Whether it be sitting under the stars, cooking on a camp fire, undertaking a 4WD creek crossing, biking, going down a French canal, climbing a mountain in Nepal or bathing in a creek.

Thelma & Louise Australia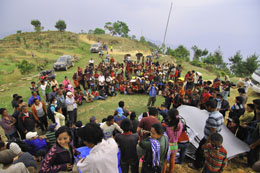 In early 2017, we changed our name from Thelma & Louise Expeditions to Thelma & Louise Australia to complement Thelma & Louise Nepal and Thelma & Louise France. We still undertake expeditions and also use a range of other methods to raise funds for women and children.
2016 Expedition - Brittany, France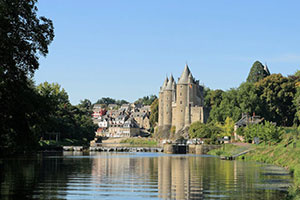 In 2016 three groups of women - 20 all together - responded to the invitation to "Experience Brittany as a Local!"
Our 10-day adventure started in Brittany, France with a 7-day boat ride on a French canal.
Each team/boat had 4, 6 or 8 women and two bicycles.
Our challenge was to go shopping in a nearby French village for our evening dinner.
Following our cruise, we gave back to nature by working in a small village to clean up the river.
We camped and lived amongst the villagers.
On the last night we organised a French village fete.
We raised $20,000 which went towards building the Community Centre in Baseri, Nepal.
---
Thelma & Louise Australia
---
Direct Contact Info
Hours: 7 Days
Address:
Lake St, Cairns
Cairns
---
Fill in an application form and send us $25 or participate in one of our trips, fund raise or donate and join a small group.