THE SPA PALM COVE location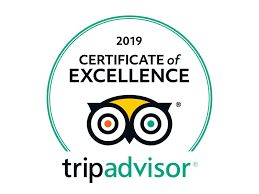 Take some time out for yourself and visit our boutique Day Spa, just 2 minutes walk from Palm Cove Beach. COVID19 SAFE ENVIROMENT. Please help support local small business. We also have 2 other day spa located in Kewarra beach resort & spa and Cairns Day Spa located inside the Float studio Cairns.
We offer a range of therapeutic spa experiences including facials, all massage, body exfoliations, ear candling , spa packages, couples massage, group bookings, corporate events, mobile massage ,retreats & ptivate funcions (quotes available)
Did you know The Spa Palm Cove is a day spa in the area not connected to a hotel chain. This makes us, unique, less expensive, personalised, quieter environment away from noise of kids swimming in hotel pools, warmer small business environment and you can relax and have a cup of herbal tea.
This is why so many customers choose us and I hear this feedback time and time again. This is what makes us different and our 6 star past experiences working in some of the top day spas in the country.
GROUP BOOKINGS & COUPLES MASSAGES WELCOME
RELAXATION MASSAGE & PREGNANCY MASSAGE ( PREGNANCY SAFE PRODUCTS USED IN 2HR GETAWAY)
30min - $59
45min - $85
60min - $99
90min - $149
DEEP TISSUE MASSAGE
30min - $65
45min - $89
60min - $115
90min - $165
HOT STONE MASSAGE
1HR $125
1.5HR $165
COUPLES MASSAGE SPECIAL
$150 PER COUPLE TOTAL FOR 45 MINS
Experience a taste of how satisfying a healthy new skin diet can be before you buy.

FACIAL 30MINS - $65

Enjoy this decadent experience designed uniquely for you.
45MIN FACIAL - $89

FACIAL 60MIN - $119 WITH FREE HAIR TREATMENT
Body exfoliation ( coconut scrub)
30 min Exfoliation $59
60 min includes moisturiser application $85
Ear Candling 30 MINS $59
Is a pleasant non-invasive treatment that can help to promote an enhanced state of health. It is used as a complementary therapy and in recent years is gradually being embraced by the National Health Service.

Ear Candle Therapy will assist the healing of:
Sinusitis - clears sinuses which connect with eustachian tubes
Otitis - inflammation of the ear
Rhinitis - inflammation of the nasal passages
Balancing fluids which can cause Meniere's Syndrome, headaches & migraines
Improves mental clarity
Fever - has a calming effect
Hygiene - disinfects, prevents excess wax
Nausea - reduces the pressure of fluids
Reduces dizziness & ringing in the ears caused by presence of fluid
Swimmer and Glue ear
Releases stress & anxiety
Hearing loss caused by any of the above
Some medical practices are using ear candling as an alternative to syringing for the treatment of excessive earwax - this is because, in some cases, syringing can perforate the eardrum.
Biosun brand is the ONLY ear candle registered as a medical device (IIb).

ALL OTHER LOCATION PRICES PLEASE SEE DOWNLOAD SECTION ABOVE FOR MENUS
Kewarra Beach Resort & Spa location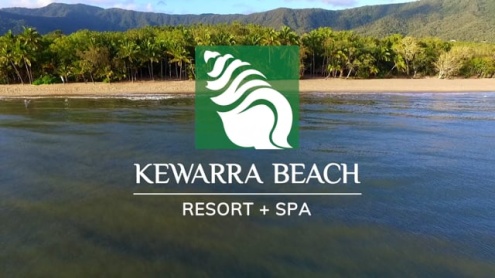 Video above is of Kewarra beach location only.
The Spa Palm Cove provides services to Kewarra Beach resort & spa as well as there own boutique spa in the heart of Palm cove. Kewarra location is a 5 min drive from Palm cove and 20 mins from cairns. It's Nestled amongst a beautiful rainforest setting that reflects the very essence of tropical Australia. The peaceful lagoon nearby adds to the ambience and healing nature of the Day Spa.
Treatment rooms catering for romantic couples, a tranquil single room, monsoon vitchy shower that brings the outdoors in, and a large double rainforest shower room.
With services that extend to the beach and restaurant, guests can enjoy the combination of a luxurious spa experience with exquisite dining.
Couples treatments welcome! Why not plan your own retreat with plenty on offer from yoga on the beach, food, cocktails and accomodation.
80 KEWARRA ST, KEWARRA BEACH 4879
Please contact us direct on 0413 207 667 for any questions or gift vouchers for Kewarra beach & Cairns location.
Skin Juice Product Ranges

Australian Owned & Squeezed superfood skincare. After 21 years of juicing, Skin Juice's bio-chemists continue to research the newest technology in natural skin care.
We fulfil three essential requirements, which are safety, purity and effectiveness, when creating our innovative formulations. Natural and organic ingredients are selected for their nutrient value + clinically proven natural cosmeceuticals are added to supercharge our formulas.
This enables them to be powerful and effective, targeting specific skin concerns and positively changing the skin.
---
News By The Spa Palm Cove
Boutique spa of the year 2020/2021
By The Spa Palm Cove
07 Dec 2020
Thankyou Prestige awards.
Boutique spa of the year 2020/2021
By The Spa Palm Cove
07 Dec 2020
Thankyou Prestige awards.
---
The Spa Palm Cove
2/17 Veivers Rd, Palm Cove QLD 4879
---
Direct Contact Info
Hours: Open everyday 9-6pm except Sundays & Tuesdays - closed.
Address:
2/17 Veivers rd Cairns, Queensland, Australia
---