About Cooktown 4WD Adventure
Departure days and times
An epic 4wd journey through World Heritage-listed Daintree Rainforest to historical Cooktown. Experience our natural and cultural heritage
Cooktown Day Tours depart Monday, Tuesday, Thursday and Fridays
Complimentary Hotel Pick up from Cairns 6.30am , Northern Beaches 7.00am and Port Douglas 8.00am
Return Cairns 9.00pm, Northern Beaches 8.30pm, Port Douglas 8.00pm
SPECIAL OFFER -choose to fly back to Cairns for only $125.00 per person
2 Day Cooktown Tours depart Monday and Thursday
3 Day Cape Tribulation - Cooktown Wanderer Tour departs Sunday and Wednesday
Spectacular scenic coastal drive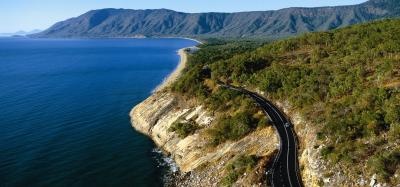 You will be collected from your accommodation by a purpose built 4wd air conditioned vehicle and travel on one of Australia's most scenic coastal drives. Cross the mighty Daintree River by cable ferry as you jounrey through Cape Tribulation and the Daintree Coast. This spectacular example of Mother nature which contains the highest number of plant and animal species that are rare, or threatened by extinction. You experienced guide will enlighten your journey with incredible stories and history.
4wd only Bloomfield Track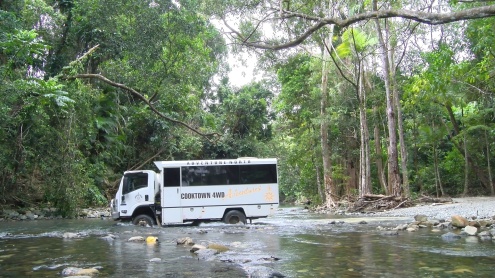 Our Cooktown tours offer diverse scenery as you travel the 4wd only Bloomfield Track, You will cross mountain ranges and river crossings. You will learn about the intricacies of this fragile eco-system as you travel through this remote and beautiful environment.
The infamous and quirky Lions Den Hotel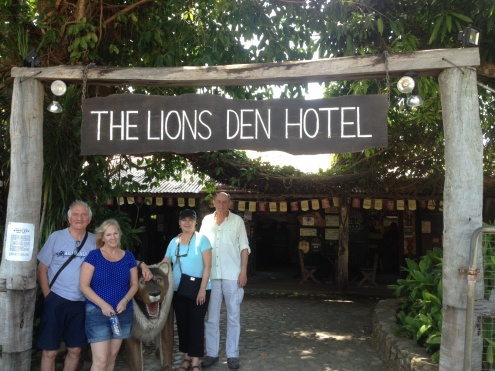 Enjoy a visit today at the histerical old Lions Den Hotel, established in 1875. A landmark hotel with a wood & iron construction, famous for it's quirky decorations and walls adorned with visitors signatures.
Highlights & Inclusions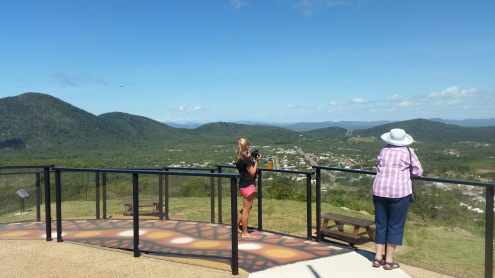 One of Australia's most scenic coastal drives
World Heritage Listed Daintree National Park
Daintree River Crossing by cable ferry
Morning tea of homemade scones tea and coffee
4WD only Bloomfield Track
Lunch
The famous Lions Den Hotel
Black Mountains
Free time in Cooktown
The Outback of Far North Queensland
Not included
Entrance to James Cook Museum (approx $10.00)
Evening Meal
Historical Cooktown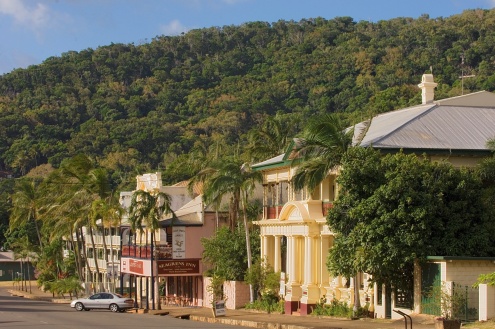 Enjoy some free time to explore Cooktown which is a beautiful, unspoilt, small historical coastal town surrounded by stunning countryside. Enjoy spectacular views from Grassy Hill of Cooktown, the Endeavour River and the Coral Sea. Have your camera ready.
What our customers say
We took the full day Cairns to Cooktown 4WD adventure tour through the Daintree Forest and Cape Tribulation. Our guide and driver was cheerful, very helpful and a mine of information. The vehicle was comfortable as it could expected to be, given the terrain it covered. The scenery was superb and we enjoyed our day immensely. We will remember it forever.
Return Flight option along the Daintree Coast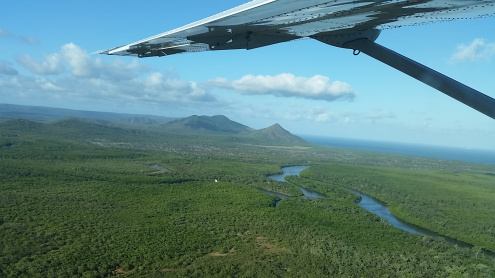 Return Flight option available:- $125.00 per person
Enjoy 2 hours free time to explore Cooktown
Includes transfers to Cooktown Airport, return flight with Hinterland Aviation
Flight departs Cooktown 5.45pm - Arrives Cairns at 6.30pm
Please note flight operates at Sunset during winter months May - August
---
News By Cooktown 4WD Adventure
Cooktown Specials valid to 31st May 2018
By Cooktown 4WD Adventure
03 Apr 2016
Save $50.00 per person on the 1 Day Drive- Fly Cooktown Adventure
Was $415.00 now only $365.00 per person
Book and Travel by 31st May 2018
Tours depart Monday, Tuesday, Thursday and Friday from 7.00am - 6.45pm
Wet season in the Tropics WHERE IS IT?
By Cooktown 4WD Adventure
02 Feb 2015
"Trip to Dantree and Cooktown"
Reviewed 21 January 2015
We went on this day trip in January 2015.. It was a hard; but absolutely a fantastic day. Both my wife and I, enjoyed all the stories our driver and guide Andy could tell us during the day. In this way the many hours in the bus, became an interesting adventure. We used our eyes and ears and got knowledge, we couldn´t have found without our guide Andy' s help. Brigitte and Per, Denmark
---
Cooktown 4WD Adventure Reviews
---
Cooktown 4WD Adventure
Cooktown is one of Australia's exciting new destinations. Locally owned and operated, Adventure North Australia operates 4WD tours to Cooktown via Cape Tribulation and the Daintree Coast and the Outback of Far North Queensland. If you are into history, botany, adventure, getting away from it all, seeing the rainforest and the outback, or 4 wheel driving then this is the trip for you. Our North Queensland tours depart from Cairns, Northern Beaches and Port Douglas.
---