About Cruise & Dive Frankland Islands
Why Frankland Islands ?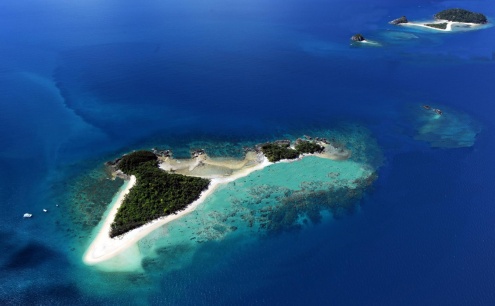 Here are just some of the reasons to choose Frankland Islands for your ultimate Great Barrier Reef cruise experience -
Maximum of 100 people
Tour includes a river cruise, reef and island experience
Normanby island is a National Park part coral cay continental island with a healthy and vibrant surrounding coral reef community
We are the only commercial operator allowed to visit the totally uninhabited Frankland islands
Shortest open water crossing
Staff to customer ratio is an average of 8:1
Protection suits are available free of charge
Passenger safety is our priority
Expert marine biologist onhand to explain the Frankland Island's unique eco system
A Day With Us - Frankland Islands River & Reef Cruise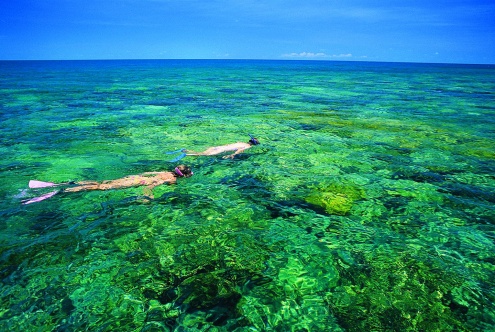 Join us below as we take you on a journey through a typical day with us on Frankland Islands.
Enjoy the drive past rainforest clad mountain ranges and open fields of sugar cane
Take in the scenery on the 30 min Mulgrave River cruise
Short open water crossing to Frankland Group National Park
Literally snorkel straight from the beach across a wide variety of colourful coral
Swim with a vast array of tropical fish. Keep an eye out for Nemo!
Follow giant turtles as they glide through the water
View spectacular coral from the comfort of our semi-submersible
Enjoy a refreshing lunch in the shade behind the beach
Explore the island at your leisure or join a guided tour
Explore rock pools full of life with our marine biologist
Our PADI accredited dive instructors can help you enjoy a scuba dive amongst the rich underwater world
See if you can spot a crocodile on the return cruise up the Mulgrave River
---
News By Cruise & Dive Frankland Islands
We have transfers available or you can self-drive down to Deeral.
By Cruise & Dive Frankland Islands
10 Dec 2018
Enjoy the scenic drive past rainforest clad mountain ranges and open fields of sugar cane. It takes approximately 45 minutes from Cairns city to the departure point at 169 Ross Road#FranklandIslands
How Turtley Terrific!
By Cruise & Dive Frankland Islands
20 Jul 2017
Did you know that at mating time, females and males migrate to the beach where they were born, following the magnetic fields of the Earth as their guide. The migrations can be over 2000 kilometers long. How Turtley Terrific!
---
How to get to Cruise & Dive Frankland Islands
---