Small Group. Big Experience.

FNQ Nature Tours was established in 2015. We provide premier wildlife encounters in Far North Queensland, based out of Cairns. Our small group tours explore the rainforest habitat, concentrating on the endemic wildlife found within. Our passionate and knowledgable guides are eager to share the Wet Tropics World Heritage Area with you. Allow us to take you on a journey of a lifetime!
Cairns Guided Hiking Tours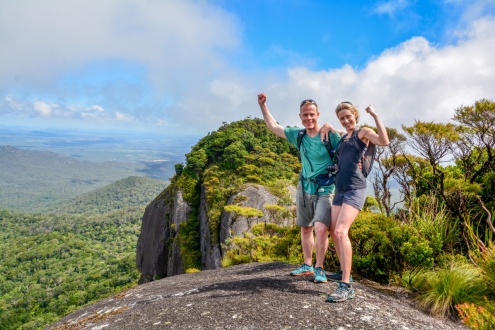 The only guided Hiking Experience in Cairns! Beautiful Lamb Range is an hour drive West of Cairns and towers high above the Dinden National Park surrounds. The trail is a 10 kilometer experience of a lifetime. The Rainforest habitat near the summit with it's beautiful Oraniopis palms and Cycads will amaze you! Experience the smells and sounds of the ancient Wet Tropical Rainforest.
Inclusions​
Pre-walk snacks and fresh fruit
Lunch and cold drinks
Insect repellent
Sunscreen
First aid kit
Daintree Afternoon Nature & Wildlife Tour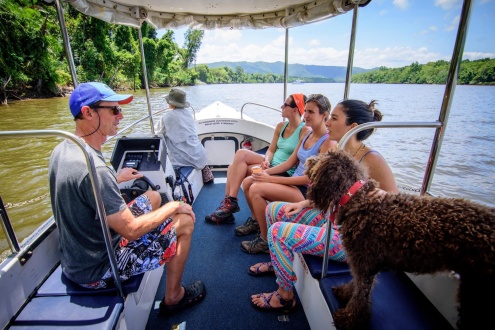 Explore the rainforest when it really comes alive - at night! Included in your day is a river cruise on the mighty Daintree River, as well as a night walk where you will have the chance to observe the local nocturnal wildlife in the Daintree Rainforest as they become active when the sun goes down.
Inclusions​
Expert guides
Interpretive rainforest walk
Daintree river wildlife cruise
Afternoon tea
Dinner in the Jungle
Sunscreen and Insect repellent
First aid kit on board
Binoculars
torches for spotlighting
Umbrellas provided for rainy days
Private Daintree Mossman Gorge Exclusive Nature & Wildlife Focus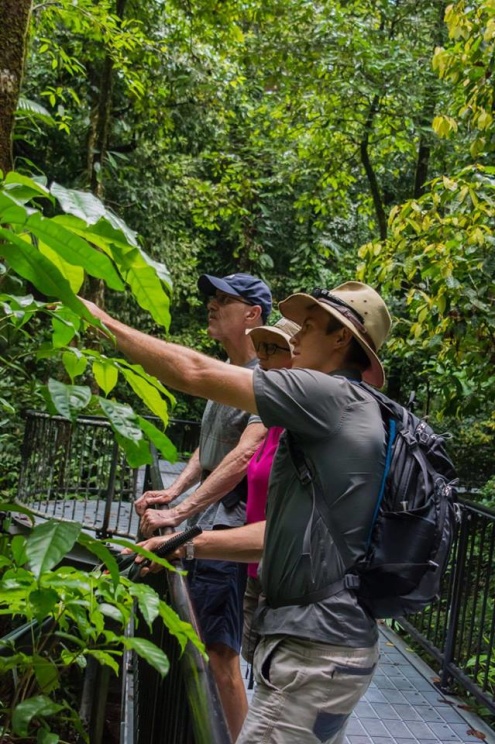 For those travellers with a primary desire to engage with local wildlife in the wild, we encourage our exclusive and overnight experiences. Get closer to nature… hear, smell & experience without noise & fumes. Perfect for wildlife spotting!
Inclusions​
Passionate interpretive guide
Interpretive rainforest walk at Mossman Gorge
Exclusive Daintree wildlife cruise
Exotic fruit presentation and tasting
Morning tea
Tropical lunch
Sunscreen and Insect repellent
First aid kit on board
Binoculars
Umbrellas provided for rainy days
Tablelands Exclusive Private Tour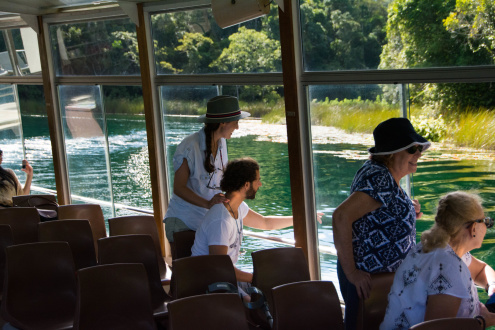 This Cairns Atherton Tablelands exclusive private charter tour has been put together for nature's lovers. Discover some amazing locations and wildlife including the Platypus Australia's amazing shy mammal. Your professional wildlife tour guide will share with you his awesome knowledge. This private day tour will make some 'forever' memories especially when you spot a Platypus in the wild!
Inclusions​
Morning tea
Lunch
Sunscreen and Insect repellent
First aid kit on board
Umbrellas provided for rainy days
Binoculars
What To Bring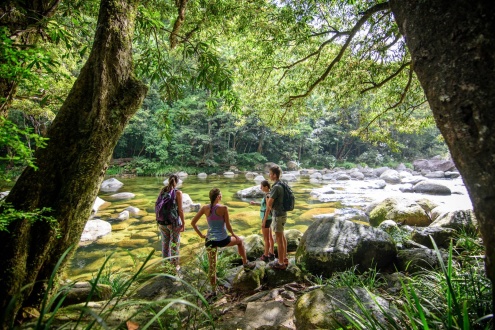 Sun protection advised: hat, sunglasses
Good walking shoes
Camera and water bottle
Day pack for carrying personal items
Towel & spare clothes for swimming
Your enthusiasm!
Instant Booking & Mobile Friendly Tickets
Check availability & book here to secure you spot. Pre-booking is essential. Please do not turn up on the day without a booking.
If you require hotel transfers please have your hotel name ready when booking so we can send you a pick-up time with your confirmation.
---
Here we are learning about Basket Ferns :)
By FNQ Nature Tours
07 May 2018
They are epiphytes and perform best when just below leafy branches. The fallen leaves from above become compost and nest in the basket shaped structure of the fern. Because of their 'basket like' structure, these ferns capture and absorb lots of water also, which can occasionally become their demise
Each Basket Fern contains a whole ecosystem of insects and earthworms that aerate the compost.
The largest Basket Fern ever recorded weighed close to 2000kg!
Group photo by Inés Valenzuela
Fern by nature guide Justin's Fnq
BABY SALTIES!!
By FNQ Nature Tours
05 Apr 2018
We started today's tour with a bang, the first of our known crocodile nests has been successful with Lizzy spotted carrying her tiny babies down to the water! Ohh my goodness what a heart stopping moment to witness.
We had the opportunity to observe 4 hatchlings while on our morning cruise with a total of 6 spotted so far. Not a big clutch but we'll know more tomorrow morning! Stay tuned. Sorry for the photo quality, Mum has them very well protected :) Note one baby hatching out of the egg right in view!!
#crocodile #saltie #hatchlings #babies #daintree #fnqnature
---
FNQ Nature Tours
We pick up from Cairns, Northern Beach and Port Douglas.
---