Kuranda Riverboat Tours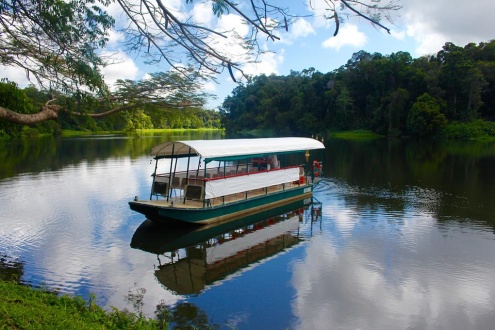 Cruise the tranquil waters of the worlds most ancient tropical rainforests!
A cruise on the Kuranda Riverboat will leave you relaxed and refreshed. The calm waters of the beautiful upland Barron River in Kuranda provide great photographic opportunities whilst your skipper gives you an insight into some of the history of Kuranda, the ancient tropical rainforest and the animals, reptiles and birds that reside in this unique area of Tropical North Queensland.
The river is home to a host of wildlife including freshwater crocodiles (Crocodylus johnsoni or Crocodylus johnstoni), turtles, snakes, water dragons and fish together with over 100 species of tropical birds. Our tours are suitable for all ages. Children under 5 years of age are FREE of charge.
Paradise Kuranda Guided Rainforest Walk - 60 minutes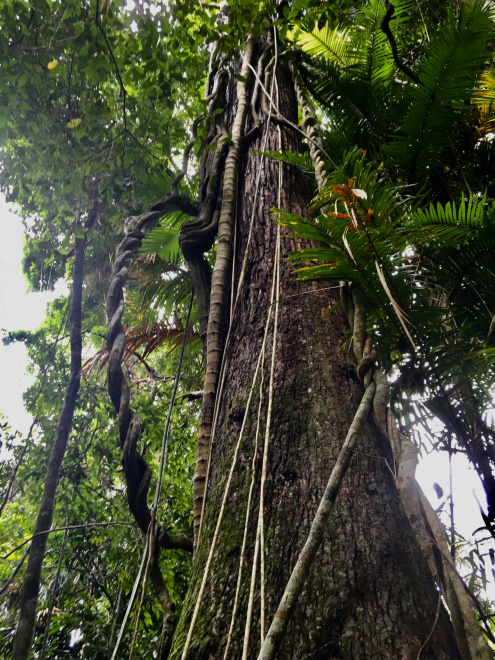 Available from May to October on Tuesdays, Thursdays and Saturdays at 9.30 am and 10.30 am.
Join us for a guided interpretive rainforest walk accessible only via the Kuranda Riverboat. You will be taken across the Barron River on the Kuranda Riverboat to a secluded rainforest clearing. You will go on a guided interpretive rainforest walk through a beatuiful section of ancient tropical rainforest. The walk takes you on an established forest trail and your guide will show you many examples of tropical rainforest trees, vines, lianas and ferns and speak about the wildlife that lives in the area and the history of the first rainforest tour in Far North Queensland that used this same trail in the 1920s. Sometimes you may also be lucky enough to see a cassowary.
In those days people would be rowed across the river in all their finery in order to marvel at the beauty of the rainforest!

At the end of the guided tour, and within the maintained clearing, there is a natural spring and a delightful area where you can sit and ask questions of your guide.

Return to the Kuranda Riverboat to be taken back to the jetty where you can either return to the village or book yourself onto a Kuranda Riverboat Cruise, which will take you down the river to feed fish and turtles and see freshwater crocodiles.
A minimum of 2 adults is required for this tour to operate.
Availability of all tours is subject to seasonal river conditions.
Sunset Cruise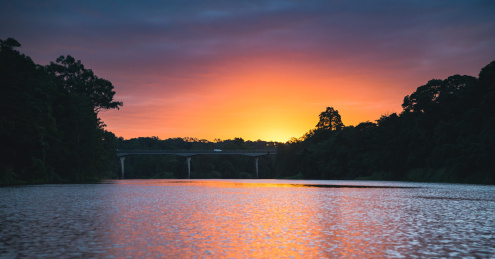 Available from May to October on Saturdays at 4.30 pm to 6pm
Cruise the Barron River and enjoy the changing light in the late afternoon and the sunset surrounded by beautiful tropical scenery. Look out for some of the local wildlife while you enjoy this calm water experience. Bring your own alcoholic/soft drinks and snacks and sit back and relax. This is a great way to celebrate a special occasion with a group of friends too!
---
Kuranda Riverboat Reviews
---
Direct Contact Info
Hours: 7 days a week 9 am - 6 pm
Address:
Across the Kuranda Railway Station footbridge and down the stairs to the Barron River
Kuranda
Queensland 4881
Australia
---