About Daintree Wild Zoo Bed & Breakfast
About Us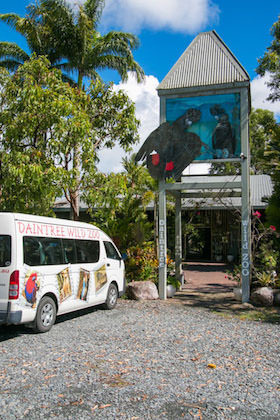 Daintree accommodation located next to Daintree Wild Zoo in the UNESCO World Heritage-listed Daintree National Park, this Daintree B&B offers a pool, restaurant and free Wi-Fi.

Guests receive half-price entry to the Zoo and all rooms offer garden, zoo or Thornton Peak views. Longer stays include 50% off ferry passes and Daintree River tours.
Your hosts, Gil and Donna Talbot moved from Melbourne in 1994. In 1999 they purchased an old disused cane farm and with a lot of hard work, turned it into a Bed and Breakfast with a bird park. This evolved into a zoo with over 100 species of Australian native birds, mammals and reptiles set in 10 acres of lush tropical gardens. The accommodation consists of 4 bed and breakfast style rooms with a further 6 motel style rooms. Having the B&B within a zoo has given many guests a unique and memorable experience, with many returning year after year.
Your Wildlife Experience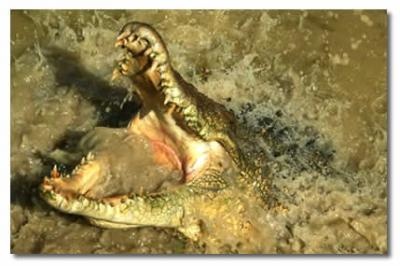 Daintree Wild Zoo boasts one of the most comprehensive collections of Australian Cockatoos, Parrots and Finches. The display is further enhanced by two giant flightless Australian birds; the Emu and Cassowary along with Australia's only native dog, the Dingo and some Saltwater and Freshwater Crocodiles.

Other reptiles include; Slatey Grey Snake, Spotted Python, Amethystine Python, Carpet Python, Lace Monitor Lizard, Brown Tree Snake, Knob-tailed Geckoo, Eastern Water Skink, Eastern Blue-tongued Skink, Common Bearded Dragon, Eastern Water Dragon, and Frilled Lizard.

Amphibians include; Krefts Turtle, Saw-shelled Turtle, Green Tree Frog and White-lipped Green Tree Frog.

Photographic opportunities abound, especially for overnight guests....
Daintree Wild Bed and Breakfast offers visitors to Tropical Far North Queensland the truly unique holiday experience of staying within an Australian wildlife zoo. At Daintree Wild guests stay within the zoo grounds, surrounded by over 100 different species of Australian animals - a rare opportunity allowing for an unparalleled Australian wildlife encounter!
Mangroves Restaurant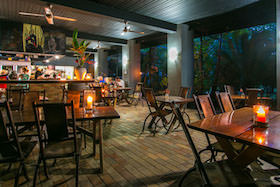 Mangroves restaurant is open to the public daily for breakfast and lunch, reservations are required for breakfast only.
The restaurant is open of an evening for inhouse guests only.

Our restaurant overlooks the Cassowary and water fowl enclosure,in a light and airy tropical setting.
Accommodation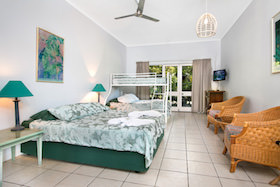 Our Daintree B&B accommodation is situated at the gateway to Daintree.
Awake to the view of World Heritage Daintree Rainforest on one side and the World Heritage Great Barrier Reef Marine Park on the other.
The large farmstay accommodation Queen size rooms make a wonderful base to visit the Daintree, Port Douglas, Cape Tribulation, the Great Barrier Reef, national parks, marine parks, Wonga Beach and the Atherton Tablelands (Cairns highlands). Great value B&B for visitors interested in wildlife because you are right there, no matter the season, no matter the weather.
Staying overnight at Daintree Wild has some distinct advantages over the day visitor. This option presents magnificent photographic opportunities, human interactivity with tame wildlife or the naturalists special shot of a rare endangered species e.g. a Golden-shouldered Parrot. Imagine you are the photographer and your partner is just in the holiday mode, the partner sleeps in, you get the dawn highlights and you tuck in to that farmstay breakfast together later.
---
News By Daintree Wild Zoo Bed & Breakfast
Alice the Agile Wallaby
By Daintree Wild Zoo Bed & Breakfast
17 Nov 2017
Our second newest baby, Alice the Agile Wallaby at 4 months enjoying a feed. Stay tuned for more baby news and updates on new residents! ALSO 60 Minutes story was filmed here recently. Gil was a star reporter. We will let you know when the show is to be aired.
---
Daintree Wild Zoo Bed & Breakfast Reviews
---
Daintree Wild Zoo Bed & Breakfast
---