About Crocodile Express Daintree River Wildlife Cruise
Your Daintree River Cruise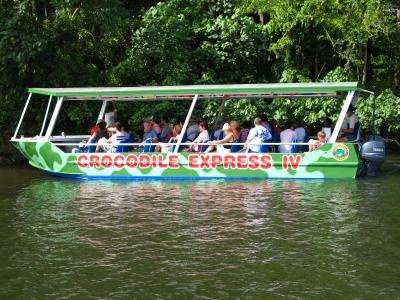 Crocodile Express was the first wildlife cruise operator on the river in 1979. Your cruise will take you along sections of this spectacular waterway with your guide pointing out wildlife and florat along teh foreshore and creeks. Our naturalist guide will interpret the importance of this amazing World Heritage location. a Cruise on the Daintree River is a "must-do" activity as part of your Daintree Rainforest experience. The vessels are well equipped, comfortable and stable in all weather conditions.
Daintree River Wildlife Habitat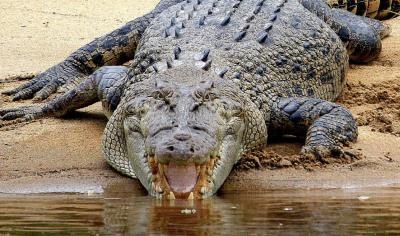 The Daintree is the habitat of an extensive array of wildlife many of which are endemic to this eco system only. This is also the habitat of the estuarine or saltwater crocodile seen regularly on our cruises, also look out for other reptiles, rare birds, flying foxes and beautiful butterflies. The Wet Tropics World Heritage Region is home to: 26% of Australia's frogs, 17% of it's reptiles, 58% of it's butterflies, 30% of marsupial specials and 48% of it's birds. Ask about the "Croc Pass" for free return cruise visits!
The Oldest Rainforest in the World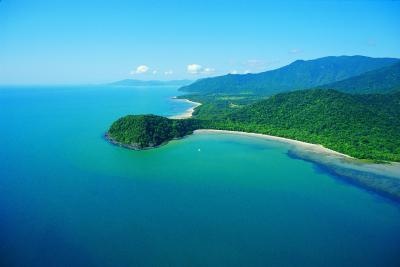 The Daintree Rainforest is a living museum of flora and fauna dating back 250 million years. There are close to 200 species of plants which only grow in the Wet Tropics, of which about 170 have been found north of the Daintree River, with perhaps 30 of them growing only in the Daintree and nowhere else in the world. The Daintree has many excellent rainforest walks located from Mossman Gorge to Cape Tribulation ofor you to explore at your own leisure. Call at Daintree Tourist Information Centre for maps.
Naturalist River Tour Guides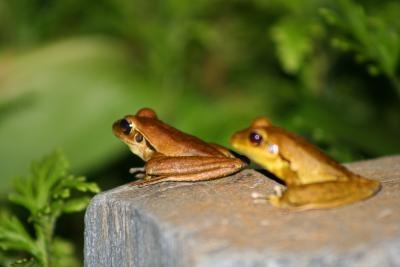 Our naturalist guides are real locals. They take a keen interest in the local environment and have been involved in Wet Tropics projects over the years. Their passion for the flora and fauna of the river systems reflected in their presentations on any cruise. Guides communicate with each other by radio to give you the best opportunity on sightings of wildlife along the river. The boats are stable and roomy so everyone can get up close adn move around teh vessel to get the best photos.
Two River Cruise Departure Points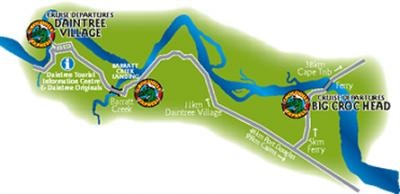 Crocodile Express is the only operator with two different departure points along a twelve kilometre stretch of the river. This gives visitors the best opportunities to see wildlife and the diversity of this amazing eco system. From rainforest to mangroves the scenery is spectacular. The Upper Daintree section from Daintree Village and also from the Daintree River Ferry crossing on the road to Cape Tribulation and Cooktown.
Barratt Creek, a beautiful tributary of the Daintree is also available as an exclusive depaarture jetty for private charter groups
Exclusive FREE "Daintree River Explorer Pass" great for birding and croc spotting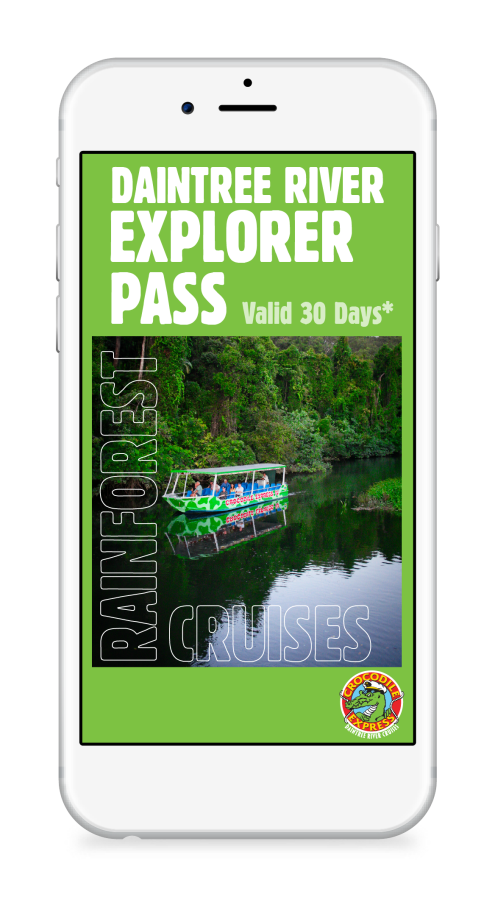 Only Crocodile Express can offer visitors a free pass to cruise again on another section of this wonderful river system. If you would like to see more, be sure to ask at our office at the end of your cruise for your complimentary "Croc Pass". Proof of ID is required and subject to loadings on a standby basis. The Village is 12 kilometres from the ferry crossing, so there's lots to see, explore and learn about this rainforest and mangrove eco habitat. "Croc Pass" is a birdwatcher's & photographer's must have!
Daintree Visitor Information Centre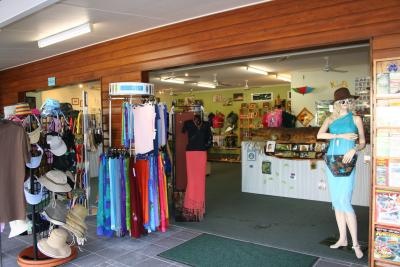 Visitors to the centre located in Daintree Village can source the best knowledge from locals in the know. From booking cruises to guided walks, accommodation, reef trips, fishing or lots of other rainforest adventures, our crew will be only too pleased to assist you discovering the best of the Greater Daintree REgion. The centre also carries a great range of local arts, crafts and souvenirs. Talk to a local information consultant for the best advice and information. Open 7 days from 9.00am.
Times & Fares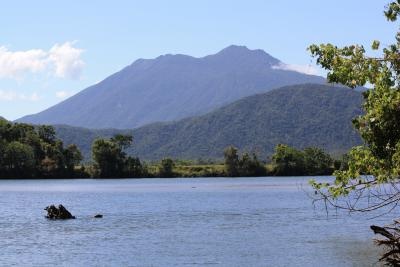 Cruises depart regularly from Daintree Village Jetty and Daintree Gateway 300m before Daintree Ferry
Daily
Scheduled cruise departures for online bookings 8.30am, 9.45am, 11.00am, 12.30pm, 2.00pm, 3.30pm
Discount Fares must be booked online via our website www.crocodileexpress.com
Adult normally $30 online $27
Seniors / Students normally $27 online $24.30
Child (4 - 14 years) normally $15 online $13.50
Family (2 adults, 2 children) normally $70 online $63
All recieve a free "DAINTREE RIVER EXPLORER PASS" to return as many times as you like. Valid to use as you wish for 30 days.
---
News By Crocodile Express Daintree River Wildlife Cruise
New Daintree Self Drive Guide Released
By Crocodile Express Daintree River Wildlife Cruise
04 May 2010
Crocodile Express has just released it's new brochure for 2010. The brochure now features maps of all the free National Parks boardwalks. Brochures are currently being delivered to all hotels and tour desks or you can download a copy from the downloads section by following the following link....http://www.daintreerainforest.com/listingDownloads.html?listingId=1046 Elevation guides and maps for Mt. Sorrow and Devil's Thumb walks can also be picked up from Daintree Tourist Information Centre in the heart of Daintree Village.
PLENTY OF CROCS ON SHOW
By Crocodile Express Daintree River Wildlife Cruise
04 May 2010
Winter is not far off and with lots of rainfall over the last few weeks, lots of crocs are been seen trying to catch some sun to warm up. Our Croc Pass is the best value on the river as you can travel on return cruises as many as you wish. Lots of birdlife are seen along the riverbanks close the Daintree Village. This crocodile photo was taken close to Daintree Village and locals have named him Baumann. This 4.2 metre croc is seen regularly close the Daintree Village. See the crocs in the wild ! no fences
---
Crocodile Express Daintree River Wildlife Cruise
Crocodile Express. Daintree Tourist Information Centre | 5 Stewart St | Daintree 4873
---
Direct Contact Info
Hours: 8.00am - 4.30pm Daily
Address:
5 Stewart St
Daintree
Queensland 4873
Australia
---