The Moreton Island Wrecks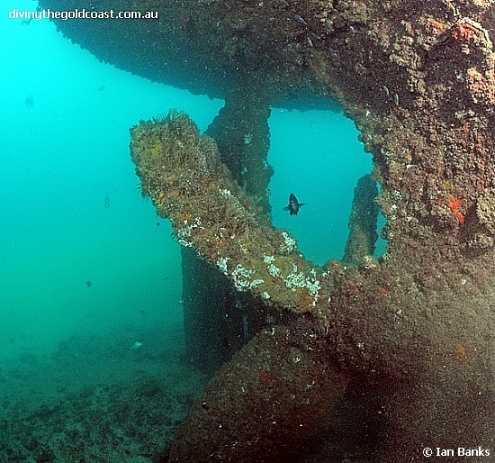 Who doesn't love shipwrecks? The rusting bones of old ship hulls waiting to be explored and admired with a sense of mystery, imaging what happened to them. The Moreton Island wrecks are a well-known landmark that you must not miss while visiting Moreton Island, as the splendid beauty of nature and mystery of history await discovery there.
Julian Rocks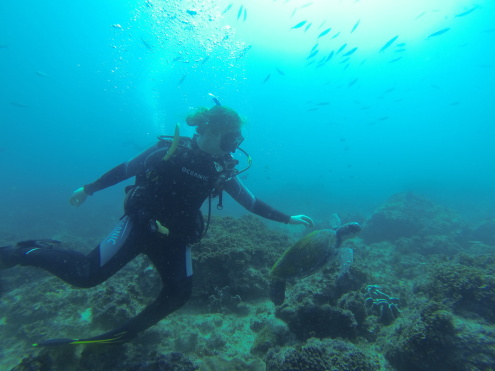 Julian Rocks, 2.5 km from Byron Bay's shore Named by Captain Cook in 1776, According to a story from the Bundjalung people a jealous husband threw his spear at the canoe of his wife and her lover. The canoe broke in two and sank to the bottom of the ocean. Only the back and the front of the boat stuck out of the water, creating a rock formation just 2.5 km off shore. Julian Rocks in Byron Bay consists of ancient sedimentary rock, remains of a volcanic eruption more than 20 million years ago.
EX HMAS Brisbane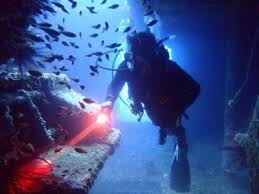 Come with us and explore the 133 metre, former warship through large access holes that allow passage into the forward engine room, boiler room, & the ship's interior including sleeping quarters used by the crew during the ship's service from 1967 to 2001. Coupled with this, you will also have the chance to explore the growth of the artificial reef, with substantial marine life already colonising the wreck.
Reef Dives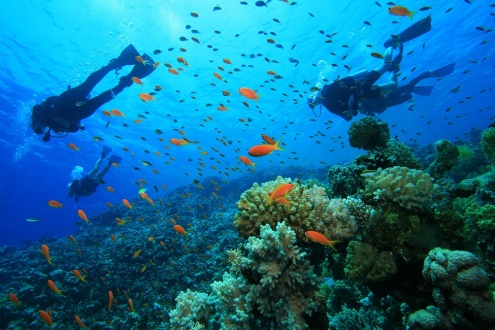 Diving on the Sunshine Coast is quite simply too easy. Not only do the coral reefs rival the marine diversity of the Great Barrier Reef, you'll only need to spend 20 minutes on a boat getting out to the action. This is why the Sunshine Coast attracts local, state, interstate and international divers. Combine the sheer diversity of life, richness of the waters, vivid colours and lack of coral bleaching and the Sunshine Coast becomes a veritable diving haven. Sunshine Coast has beautiful local reefs just off shore ready to be explored.
Dive Trips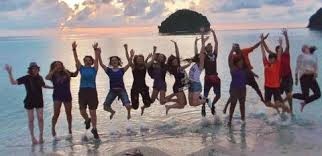 Local Trips
Subsurface Scuba organises a program of weekend dives in conjunction with various dive facilities along the coast. A qualified dive leader attends these dives. They are recommended for those people who prefer some supervision with their diving, or who like a more structured timetable for their weekend activities.
International Dive Trips
A number of diving holidays (and snorkeling holidays) are organised each year by Subsurface Scuba with visits to various destinations in the Pacific which offer world-class diving adventures. We cater for any experience you desire. From the more out of the way locations, to the more popular and well known destinations for our travels both in Australia and overseas. What we offer are genuine tropical adventures.
---