About Atherton Chinatown & Hou Wang Temple
Heart of the Community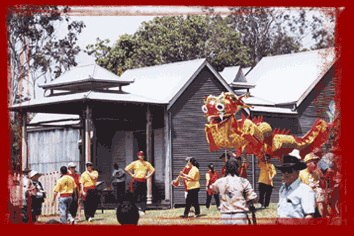 The Hou Wang Temple was the social and religious heart of Atherton's Chinese community. Apart from the temple itself, there was also a community hall, kitchen and a pig oven. People gathered here to worship, celebrate festivals and discuss community issues.
Nowadays, it is the only remaining structure of the original town. It is highly significant as a rare example of temples in overseas Chinese settlements. This unique building houses elaborate carvings and has an intriguing past. It was donated to the National Trust of Queensland by the Fong On family in 1979.
Visit Chinatown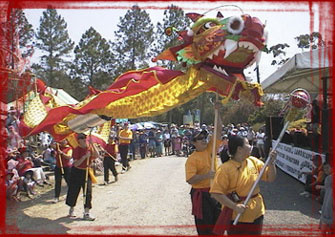 Atherton Chinatown & Hou Wang Temple is an historic site with the Hou Wang Temple as the only remaining building of the original Chinatown. The temple is now the only original "timber & tin" temple built by the Chinese in Australia & New Zealand, if not S.E. Asia. Additionally. it is the only one outside of China dedicated to the god, Hou Wang.
We would love you to come on guided tour of the temple complex and grounds and visit our interpretative museum which gives the background history of the Chinese presence and their contribution to the development of the local area.
---
Atherton Chinatown & Hou Wang Temple
---