Winter Spa La La. When you need a little La La & can save $50 on a fabulous 60 min treatment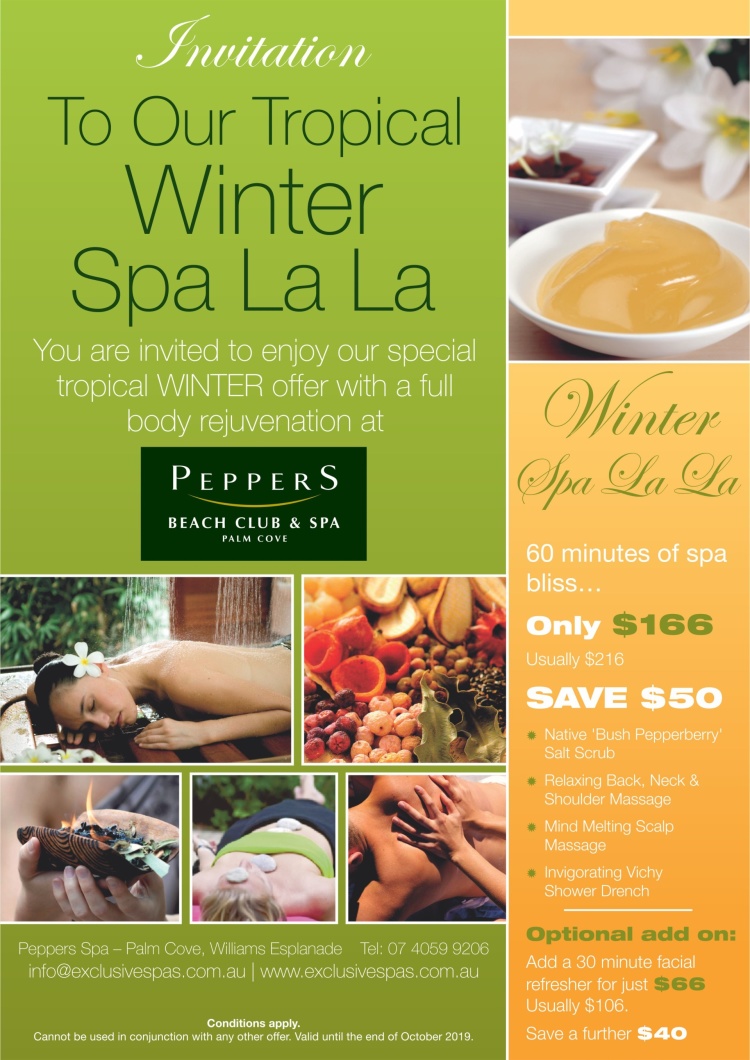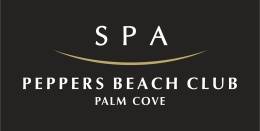 From AUD
$166.00
Save: $50.00
This is it.... a little SPA LA LA in your life at a great discount! Probably the best offer in SPA LAND at the moment. Taking everything into consideration .. let us treat you to this amazing offer.
Think, native Peppery Berry salt scrub & exfoliatinon then follow this with yes wait for it a neck, shoulders & full back massage. Not done yet we are going to invite you to a mind meltinh scalp massage. Pure eurphoria!
While you relax into a higher state of Om let us prepare the "La La" part. Yes just when you thought that that it could not get any better, well it does. We open the Vichy shower heavens with a body 'drench'. La la la la la laaaaaa.
Want more! - well you can add the optional 30 min facial. Again save, save, save. Complete your beautiful spa experience with our amazing Yulu Tea - served with our compliments. Made especially for PEPPERS SPA from native ingredients of Lemon Myrtle, Davidson Plum, Wild Lime & Rosella Bud. What's not to like about the best deal in 'SPALAND'..... a true "spa experience".