4 Night Fly Dive Coral Sea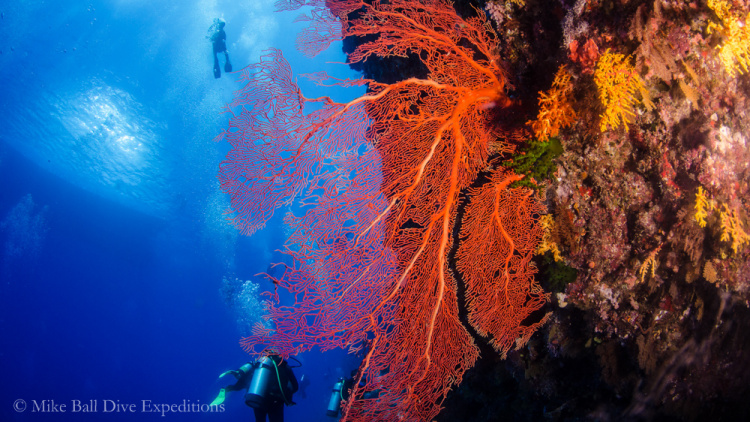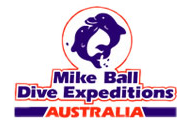 From AUD
$2,199.00
4 Nights / 14 Dives. Australia's best adventure diving for advanced divers.

As the sun sets over the coastal port city of Cairns, you'll board Mike Ball's Spoilsport to begin your epic diving adventure. Meet the crew, mingle with guests and settle into your cabin as you cruise overnight to your first dive.

A: Standard Itinerary:

All dives 150 miles north of Cairns.
Cod Hole, Goggle Gardens & Snake Pit.
Coral Sea walls with huge soft corals.
Big fish action in 40 metre viz. at Osprey.
2-3 shark attraction dives, 100's of sharks.
False Entrance, deep wall pelagic action.

Or B: Fair Weather Itinerary (except during May nautilus dates. We recommend the Fair Weather Itinerary as the best diving):

Weather permitting, our best selection of Coral Sea dives at Holmes, Bougainville & Osprey.
September to January, most reliable Coral Sea access.
Holmes – Large caverns decorated with colourful soft corals.
Dozens of grey & silvertips at the 'Amazing' shark attraction.
Descend the spectacular Nonki Bommie thrusting up from 35m.
Bougainville – Plummeting clear blue waters, giant potato cod.
Spectacular big fish action at Crystal Plateau.
Explore the Dungeons & Dragons labyrinth of caves & caverns.
Dive the scattered remains of MV Antonio Tarabocchia
Osprey – Big fish action in 40 meter visibility.
Shark attraction dives. 100's of sharks.
Spectacular topography, visibility & pelagics at False Entrance.
Witness the amazing Amphitheatre shark frenzy.
Stunning 250km low-level Great Barrier Reef flight from Lizard Is. to Cairns.
Great Barrier Reef not included in Fair Weather Itinerary.