Outback Tasting Tour + Dinner | Cairns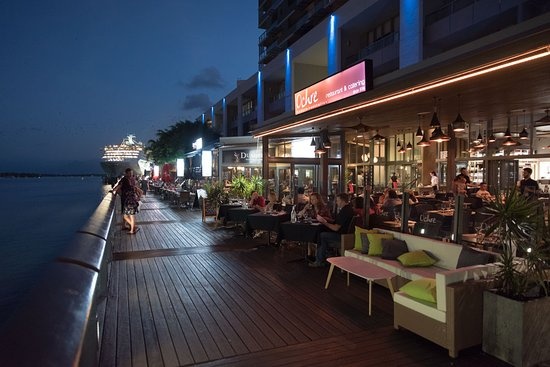 From AUD
$245.00
After enjoying your day out with us exploring and tasting what the Tablelands 'Food bowl of the North' has to offer . . . .

WE NOW INVITE YOU TO DINNER!
OCHRE RESTAURANT is recognised both nationally and internationally as one of the most innovative modern Australian restaurants not only in Cairns, but Australia wide - the most highly awarded restaurant.

Waterfront dining at Ochre @ Harbour Lights

A virtual tour through the culinary delights of Australia in a amazing location right on the inlet.

A dedication to local Tableland produce and experience like no other in crafting Native ingredients into modern exciting cuisine.
A range of exquisite dishes, specialising in sustainable Australian regional produce.

We have selected 4 of their BEST 3 course meals for you to choose from when purchasing at the same time as our 'Tasting Adventure".
You will also receive a complimentary glass of premium Queensland wine.
This dinner can be enjoyed ANY night during your stay. Probably not on the same day as the tasting tour as you should be too full!!
However we can drop you off at Ochre if you would like to have dinner at the end of the Tasting Adventure Tour.

Dining Options:

Aussie Outback Platter
Enjoy the flavors of Australia with this filling platter including wattle seed damper loaf, grilled kangaroo, prime Queensland beef & wok fried crocodile.
finish with home locally made ice cream, sorbet and seasonal tropical fruit.

Taste of the Tropics
Enjoy the best local produce with this 3 course meal including wattle seed damper, fresh seafood, local beef fillet, lemon myrtle panacotta, shortbread & tea & coffee.

Taste of the Pacific
Fresh Queensland & Tasmainian seafood platter including fresh oysters, Tasmanian salmon, tempura gulf bugs & Reef fish.

Australian Dining Experience
Gourmet 4 Course menu featuring Ochre's signature dishes of local ingredients matched with Australian wines.