Rainforestation | Wheelchair Accessible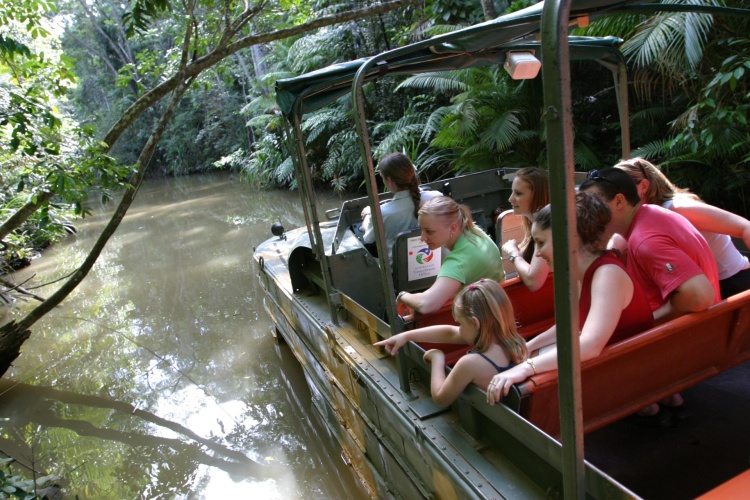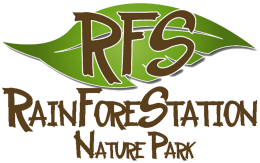 From AUD
$59.00
Booking Request: Accessible tours simplifies the booking process for you, Book with confidence knowing that a human has reviewed your booking.
Rainforestation is fully accessible!
Rainforestation Nature Park is located just 5 minutes from Kuranda, the "Village in the Rainforest".
It is home to the World War 2 Amphibious Army Duck Rainforest Tours.
Experience local Indigenous culture with the Pamagirri Aboriginal Experience and get up close and personal with famous Australian Wildlife.
Address: Rainforestation Nature Park is situated at 1030 Kennedy Highway, just 5 minutes from Kuranda Village and a 30-minute drive from Cairns.
Operating Hours: Open 7 days a week from 9 am to 3 pm. Closed on Christmas Day (25th December)
Plan to arrive before 12pm and spend about 3 hours at Rainforestation.
Accessibility Information:
Parking: When you arrive, drive up the ramp to our top car park, which offers accessible parking spots. Please note that there is no ramp access via the front entrance.
Toilets: Accessible toilets are available within the park for your convenience.
Attractions: Rainforestation is entirely accessible, with ramps and pathways to facilitate access to all major attractions, including the Pamagirri Experience, Wildlife Park, and more.
Army Duck: When boarding and disembarking the Army Ducks. Wheelchair users can transfer to the rear seat, which is positioned at the same height.
Shuttle Bus: The Shuttle Bus service between Rainforestation Nature Park and the Australian Butterfly Sanctuary in Kuranda Village features low-floor entry, ramps, and designated spaces for wheelchairs or mobility scooters. Please note shuttle is an additional cost.
Tour Inclusions:
Army Duck Rainforest Tour: Departs Hourly from 10am -2pm
​Experience the tropical rainforest aboard an amphibious World War II Army Duck. As the Army Duck transitions from land to water, you'll cruise along the lake, offering you a unique perspective of the area and its aquatic inhabitants, including turtles, fish, and eels.
Pamagirri Aboriginal Experience: 12 pm & 2pm
Watch a traditional dance performance that portrays various aspects of indigenous life, from animal encounters to food gathering and hunting.
Participate in a Dreamtime Walk where you can try your hand at activities like boomerang throwing and witness spear-throwing and didgeridoo playing.
Koala and Wildlife Park: 9 am to 3 pm (with multiple re-entries allowed)
Get up close to a range of native Australian animals.
Guided or self guided tours along boardwalks you can see crocodiles, wombats, dingoes, snakes, lizards, cassowaries, and Tree Kangaroos.
You can even hand-feed kangaroos and wallabies.
Plus, for a small additional fee, you can capture the moment with a photo as you cuddle a koala or hold a young crocodile.
The information provided on this website is intended as a general guide to support those who want to plan their holidays independently. We cannot guarantee the suitability for specific individual needs, and encourage you to make contact with the operator before the date of your tour to discuss specific concerns.