School Holiday Program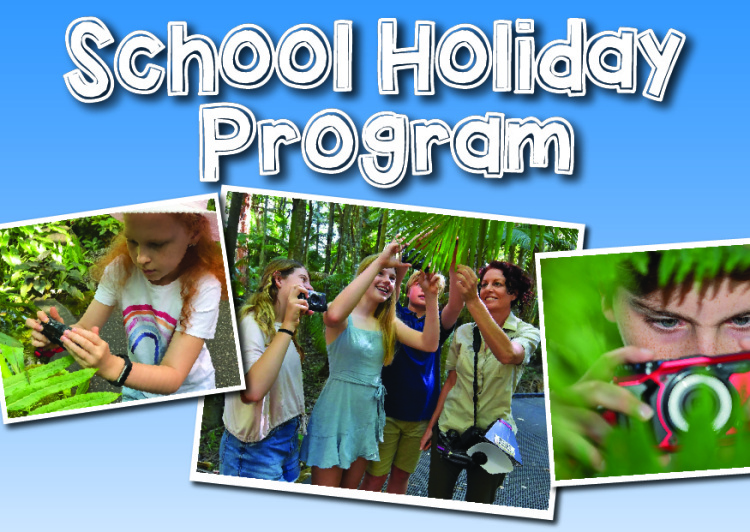 From AUD
$105.00
Save: $7.00
Let's Go Buggin is now offering a specially designed program during the School Holidays. The tours have been packaged especially for parents and children to come and see our beautiful animals in their natural surroundings in the Cairns Botanic Gardens. We will walk around the gardens to my 'goto' spot to find little bugs and fungi and I can assist you in photographing some critters with your phone or camera.
Itinerary:
We commence our walk of discovery immediately after our briefing at the meeting point. Depending on the season we will adapt the walking route to see what is around at that time of year. There are a number of host plants that are habitats for our most regularly seen critters. I will also try and incorporate any individual interests.
First stop… caterpillars, cocoons and butterflies in the conservatory. Followed by a walk of discovery looking for tiny praying mantis, jumping spiders, crickets and grasshoppers. We make our way to see the caterpillar of Australia's largest endemic butterfly, the Cairns Birdwings.
We meander through the gardens looking for animals to photograph and I give the students information on the animals as we come across them. We are likely to see many insects, tiny lizards and a variety of fungi.
In the second half of the tour we walk in a loop inside the rainforest boardwalk looking for frogs, beetles and bugs as well as seeing an amazing 'Undescribed' Lacebug that is currently in the early stages of being scientifically classified and named.
We finish up by visiting our very gorgeous frogs that are hiding in the frog pond! How many can you see?!
I'll continually be checking in with you and your photography (if you are bringing a camera), and making sure they are getting the most out of what camera you are using.
Times: Tours run daily (Bookings Essential)
8:30 – 10:30 am
Afternoon Tours available on request
SPECIAL SCHOOL HOLIDAY PACKAGE DEALS
$99 Adult & Child Combo
$20 Second Child (8-15) Must be accompanied by an adult
$140 Family (2 adults, 2 children)
$29 Camera (Pre-book only, pay on arrival) includes 16GB memory stick for you to keep