Daintree River Cruise Local Deal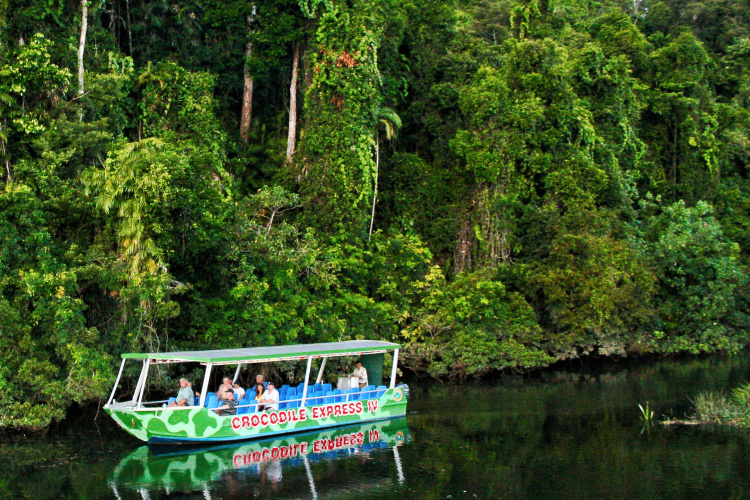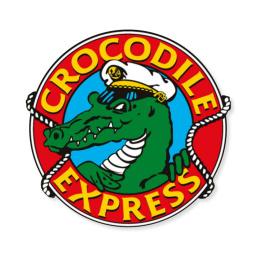 From AUD
$33.00
Take a cruise with us through a world lost in time and experience the hidden wonders of these ancient Daintree waterways as they wind their millennial paths through the World Heritage listed tropical rainforests of Far North Queensland. Photography enthusiasts a "must do" Daintree experience!
Bonus: Daintree River Explorer Pass
The Explorer Pass gives you unlimited cruises for 30 days or 12 Months if you are a local!
Exclusive to Crocodile Express Daintree River Cruises. Both departure points included in your pass
Crocodile Express Features
Best value Daintree River cruise tours
Multiple cruise departures daily
Cruises are approximately one hour duration.
Each river location is estuarine crocodile habitat
UNESCO listed World Heritage Tropical Rainforest landscapes
Largest mangrove variety eco system in southern hemisphere
Daintree River is a protected estuarine crocodile habitat
Spot rare tropical birds, butterflies, reptiles and crocodiles
Local eco tour river guides
Shallow draft and safe river safari boats
Plenty of room to move around the boat even while cruising along
No crowding aboard with plenty of seating
Sturdy calm water cruising - no motion sickness
The Cruises
Each cruise can be different as your tour guide looks out for wildlife along the river. Estuarine crocodile encounters are totally "in the wild"experiences. Queensland Government laws does not permit the feeding of crocodiles in the wild.
Upper Daintree River Cruise
The Upper Daintree River Cruise departs from Daintree Village and explore the dense rainforests and mangrove systems.
Upper Daintree River Cruise Times
08.30am
09.45am
11.00am
12.30pm
02.00pm
03.30pm
The Lower Daintree River Cruise
The Lower Daintree River Cruise showcases the region's rich and verdant rain forest teeming with life from its tall canopy tops to its damp shadowy undergrowth far beneath. Departure point Daintree Gateway, located next to the Daintree River Ferry. Cruises depart from Gateway Jetty, no need to cross the ferry. Visitors staying on the north side of Daintree River can be picked up on that side without travelling over the ferry,
Please note Lower Daintree Cruise is operating Monday/Wednesday/Friday only
Lower Daintree River Cruise Times
09.30am
11.00am
12.30pm
02.00pm
03.30pm
Public Daintree River Explorer Pass
Unlimited Cruises. The pass is valid for 30 days from your first cruise date.
Local Daintree River Explorer Pass
Residents of the following local government areas (LGA) Douglas, Cook, Cairns, Atherton Tablelands, Mareeba and Cassowary Coast pass holders are valid for one year
Passes are non transferable.