Self-catering B&B Rainforest Bungalows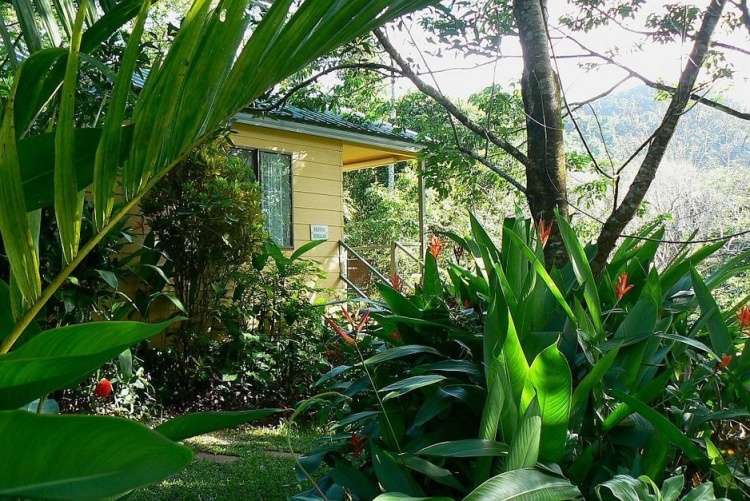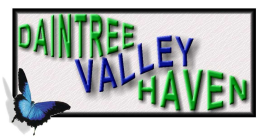 From AUD
$180.00
Save: $20.00
Self-catering B&B rainforest bungalows, ideal for couples, birdwatchers and nature-lovers.
Three private self-contained, studio-style, bungalows are surrounded by rainforest, walking trails and tropical gardens

All rates include a daily breakfast basket - tropical fruit, juice, cereals, home-made jam and yoghurt, coffee and Daintree tea.
Queen or king bed and convertible sofa for a third adult guest (please note the property is not suitable for children under 12)
Air-conditioned and ceiling fans
Insect-screened
Ensuite with large shower
Quality linen and amenities
Private balcony overlooking tropical gardens, rainforest and wetlands-dam
Complimentary breakfast - Self-cook meals and drinks are also available (for seafood lovers - our wild-caught salt-water Barramundi fish fillets called "awesome!" by many guests!)
Kitchenette with cooktop, fridge, microwave and utensils
Coffee capsule machine
Mini DVD/CD/USB player
Complimentary fast satellite internet WIFI is available in The Shed
Sunbird Sanctuary
View of bed, kitchen, dining and lounge
Sunbird Sanctuary has a King-size pillow-top bed, adjustable to make twin beds, plus convertible sofa.
Suitable for up to 3 adults.
Sunbird Sanctuary has a wide view over the wetlands-dam and rainforest and is not far from The Shed with it's barbeque and jacuzzi.

Cassowary Castle
Queen-size bed and bedside table looking through to ensuite
Cassowary Castle is the 'middle' bungalow, nearest to Birdwing Bungalow.
It has a Queen-size pillow-top bed and convertible sofa and is suitable for up to 3 adults.
There is an extensive view over the wetlands-dam and rainforest and the bungalow is surrounded by many trees.
Birdwing Bungalow
Table and chairs on verandah overlooking rainforest
Birdwing Bungalow is located in a private location near Cassowary Castle and has the same facilities.
It overlooks Turtle Pool (home to a number of small freshwater Saw-shelled Turtles) and has a view of the main wetlands-dam and is surrounded by tropical vegetation.
It also has a Queen-size pillow-top bed, plus convertible sofa for a third adult.
Birdwing and Cassowary are quite near each other in a private location and are ideal for guests who are travelling together