About Passions of Paradise
Great Barrier Reef Sailing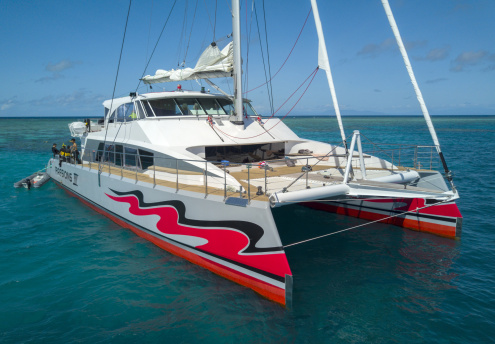 Passions of Paradise II is a brand new 25-metre maxi-catamaran designed to travel to the Great Barrier Reef in comfort, style and speed. Outfitted with the latest cutting edge technology, Passions of Paradise II has awesome sailing capabilities, and in the right conditions is faster than most powered vessels.
Passions of Paradise was a 'winner of excellence' at the 2007 Queensland Tourism Awards.
Travelling on a daily basis to two fantastic destinations, Passions will choose from over 24 superior outer reef locations ensuring that each day is tailored to weather conditions.
What makes it great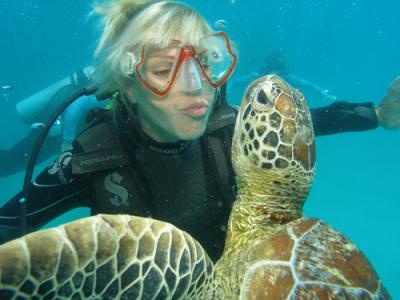 • Entertaining and attentive crew
• Spacious & comfortable newly built vessel (in March 2017)
• Two unique reef locations chsoen from our selcetion of over 24 pristine destinations
• Easy snorkelling for 'first timers' including complimentary snorkel tours
• Chef prepared buffet lunch including prawns
• A great sailing experience, no motor noise!
Pristine Reef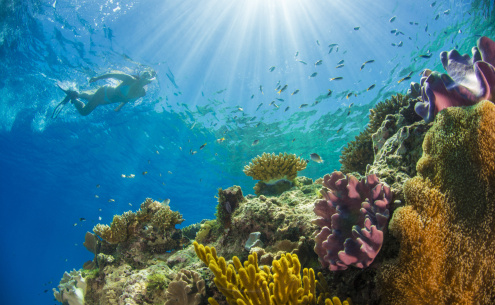 Passions of Paradise have access to over 24 outer reef destinations. This means that we can tailor each days itinerary to suit the weather conditions. Our skipper can choose from our Northern reef sites on Hastings or Norman reef or we can travel south towards argueably some of Cairns' best reef options at Flynn and Milne reefs!
Intro diving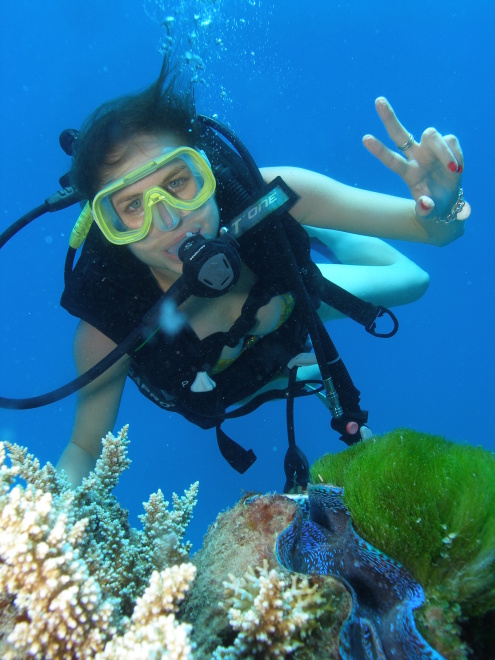 Intro diving is safe, fun, easy and the best way to see the Great Barrier Reef. No experience is necessary, and you don't even have to be able to swim. You will be given a full on-deck briefing, shown how the equipment works and in small groups of no more than 4 divers, be led on a diving instructor controlled dive. A medical questionnaire is required.
Certified Scuba Divers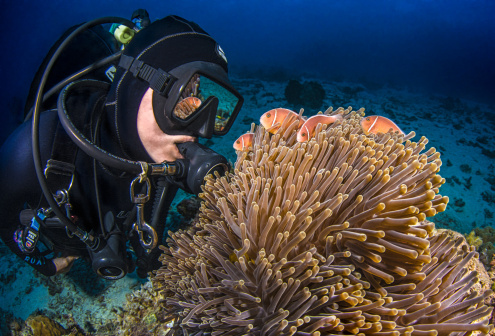 Our outer reef locations are perfect for certified divers! With awesome swims throughs and drifts dives our locations are pristine and our crew are on hand to offer complimentary guided dives!
Something for Everyone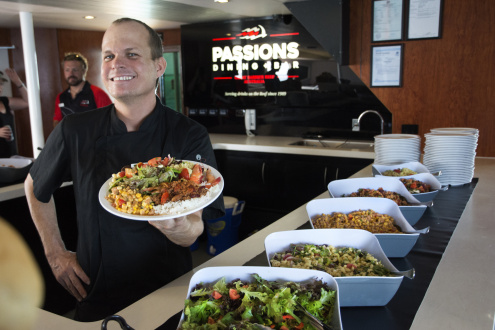 For those passengers who wish to see the wonders of the Great Barrier Reef and not get wet, Passions offers a 30 minute glass bottom tour with a Marine Naturalist (extra cost).
Morning tea, afternoon tea and lunch are all included. Lunch consists of a huge chef prepared tropical smorgasbord including two hot dishes, a full range of cold meats, salads and fresh tropical fruit as well as fresh bread rolls.
On the way home with the sails up, chill out, sample some refreshments from the fully stocked bar and soak up the atmosphere.
Departures are from the Marlin Jetty in Cairns; check in is at the Reef Fleet Terminal at the end of Spence Street.
The trip returns to Cairns at 5pm.
Sunset and Night Cruise Charter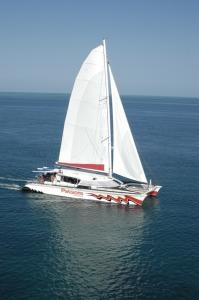 Passions of Paradise II is also available for sunset and night cruise charters. The boat is ideally set up for calm water cruising on Trinity Inlet, and viewing the night lights of Cairns and the surrounding rainforest clad mountains.
---
News By Passions of Paradise
Top reviews secure award for Passions Great Barrier Reef catamaran
By Passions of Paradise
09 Nov 2018
Passions of Paradise is the only Cairns tour to receive a 2018 GetYourGuide award for excellence. CEO and co-founder of online travel agent GetYourGuide Johannes Reck said an internal team of destination experts analysed and ranked GetYourGuide's global inventory of 31,000 products in 7500 destinations in key categories and regions.
The ranking took into account the number and quality of reviews and the volume of bookings made through the site. "Travel activities create the long-lasting vacation memories travellers remember most fondly and talk about years later," Mr Reck said. "The tours recognised in the first annual GetYourGuide Awards for incredible travel experiences have enhanced millions of vacations worldwide, and we are pleased to recognise their contribution in helping travellers truly love where they're going."
Passions of Paradise Chief Executive Officer Scotty Garden said the locally-owned company was excited to be one of 200 winners worldwide, with just 22 winning products in Oceania. "Knowing that we scored highly with passenger reviews of our Great Barrier Reef tour is especially gratifying as Passions of Paradise prides itself on excellent personalised customer service," he said. Passions of Paradise visits the outer Great Barrier Reef daily where passengers can dive and snorkel with diverse marine life in coral gardens before sailing back to Cairns.
Don't forget to vote Passions of Paradise
By Passions of Paradise
06 Sep 2018
Enjoyed your trip with Passions of Paradise?
Want to show your appreciation to our amazing crew?
Want the chance to win a $5000 Queensland Holiday??
Then click on the link below to vote Passions of Paradise as your favourite Queensland experience!
www.racq.com.au/peopleschoice
---
Passions of Paradise Reviews
---
Direct Contact Info
Hours: 7 days
Address:
1 Spence Street
Cairns
QLD 4870
Australia
---