About Palm Cove Retreat Day Spa
Palm Cove Retreat Day Spa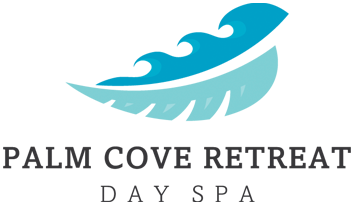 Relax, unwind and be pampered, in the beautiful Tropical Far North Queensland. Palm Cove with its white sandy beach and cool ocean breeze, let the days float by and relax at Palm Cove Retreat Day Spa.
We are proud and excited to tell you we are a beautiful locally owned and operated Day Spa located at the Amphora Hotel in Palm Cove. And after eight years we have won Seven Trip Advisor Certificates of Excellence and have over 1800 positive review.
With 4 beautifully designed treatment rooms, locally hand crafted Vichy tables, couples retreat and serenity lounge Palm Cove Retreat Day Spa has all your needs covered to relax in a beautiful laid back beachside paradise. We have ultimate Body therapies, Massage, Advanced Anti-Ageing facials, Body Exfoliation, Body Wraps, Manicures, Pedicures, Organic Facials, and Hot Stones Massage, leaving you relaxed and de stressed, with amazing proven results after just one treatment.
Gift vouchers can be purchased online via our website www.palmcovedayspa.com.au
Here's a little bit about us and our journey.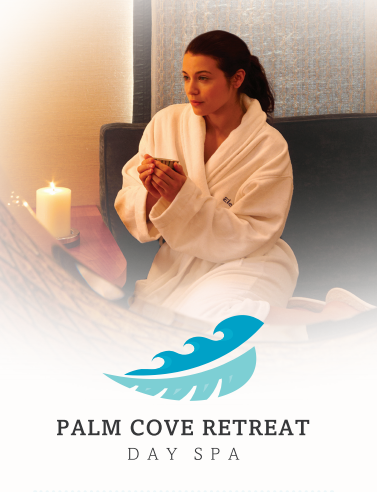 So, everyone always asked about Palm Cove Retreat Day Spa and how and where we began. Many people out there think we are part of the Mantra Amphora Hotel, but you couldn't be further from the truth. Here's a little bit about us and our journey.
Palm Cove Retreat Day Spa is a locally owned business and started with one simple dream and goal over 16 years ago when I became a beauty therapist. I spent many years travelling and working as a Spa Therapist & Spa Manager in some amazing locations: Intercontinental Hotel London, The House of Elemis Day Spa in Mayfair London, travelling all over the world for over two years on Cruise liners, then finally putting my feet down in Palm Cove and working at the Reef House.
Over this time, I learnt a lot not only about my industry and providing my clients with a high standard of care, but about myself and what we give as a therapist to our clients during each visit. It is so easy as a business to be focused on the targets, budgets and number of clients you can take in a day, and completely forget about the person we are treating and their individual needs.
This is how the idea of creating a spa which is designed around you and your needs came about. With a warm friendly environment, we take our time to get to know you, so we can provide you with the best treatment. Using natural & organic results driven products, you can see and feel the effects after just one treatment. We allow our therapist a longer time between treatments, so there is no need to rush you can take your time and relax after your treatment in our relaxation room with a chilled glass of tea.
Of course, our little spa is always growing, changing and becoming more than I could imagine every day. I could not be more grateful to all the wonderful supportive people who have come into my life over all these years, not to mention some very hard-working therapist and beautiful clients. If you have already visited Palm Cove Retreat Day Spa a very big thank you and we hope to see you again soon. If you haven't we hope to welcome, you to our spa very soon.
---
Palm Cove Retreat Day Spa Reviews
---
Palm Cove Retreat Day Spa
49-63 Williams Esplanade Palm Cove Cairns, Queensland, Australia
---
Direct Contact Info
Hours: Closed Sunday. Monday Reception only 9am-2pm. Tuesday - Saturday 8.30am till 5.30pm,
Address:
49-63 Williams Esplanade
Palm Cove
qld 4879
---