About Mission Beach Tours
Mission Beach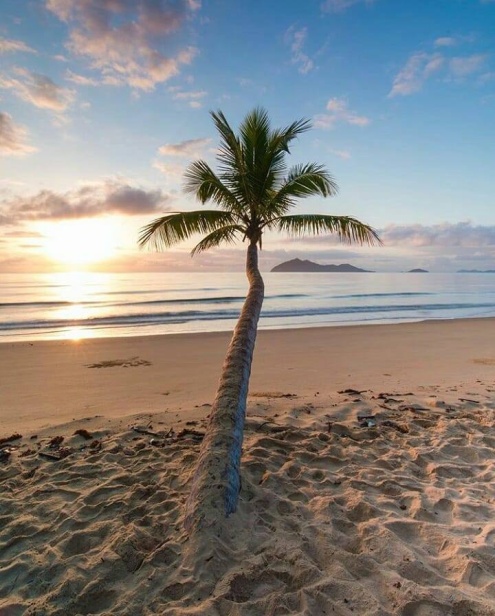 Nestled along Queensland's captivating coastline, Mission Beach has become a beloved destination for its blend of natural beauty and thrilling adventures.
With its pristine beaches, lush rainforests, and proximity to the Great Barrier Reef, this tropical paradise appeals to beachgoers, nature enthusiasts, and thrill-seekers alike.

How To Get To Mission Beach
By Car: Take the Bruce Highway (Highway 1) south from Cairns or north from Townsville. Follow the signs to Mission Beach, and you'll find yourself on a scenic journey that offers beautiful coastal views and charming towns along the way.
By Bus: Various bus services like Greyhound Australia, operate between Cairns, Townsville, and Mission Beach.
By Train: The Spirit of Queensland offers a comfortable and picturesque train ride from either Cairns or Townsville to the nearby town of Tully. From there, you can take a bus or arrange for a transfer to Mission Beach.
By Air: Both Cairns and Townsville have airports with regular domestic flights. From the airport, you can rent a car, take a bus, or arrange for a shuttle service to Mission Beach.
Once you arrive at Mission Beach, you'll be greeted by its stunning coastline, lush surroundings, and a welcoming atmosphere that sets the stage for your unforgettable getaway.

Great Barrier Reef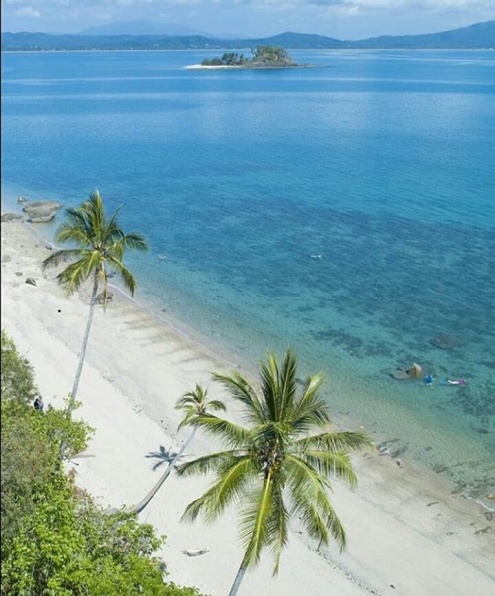 Just off the shores of Mission Beach lies an aquatic wonder that has captured the imagination of explorers for generations – the Great Barrier Reef.
A UNESCO World Heritage Site, this underwater marvel stretches along the Queensland coast, showcasing a mesmerizing mosaic of coral formations and an incredible diversity of marine life.
From Mission Beach, you can easily access this living masterpiece and embark on snorkeling or diving expeditions to witness the kaleidoscope of colors that await beneath the surface.
Clump Point Marina
Clump Point Marina is just a short drive or walk from Mission Beach and is where you board the ferry to Dunk Island.
Walking - 30 Minutes walk from Mission Beach Visitor Centre
Driving - 5 Minutes drive from Mission Beach. Free parking available.
Dunk Island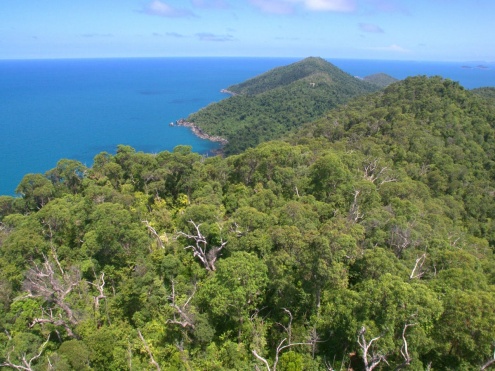 Dunk Island, A short ferry ride away from Mission Beach, faced Cyclone Yasi's impact in 2011, leading to the closure of Dunk Island Resort.
Despite setbacks, its allure remained, drawing adventurers and nature enthusiasts to one of Australia's most beautiful tropical island destinations.
Today, Dunk Island stands resilient, with lush rainforests and surrounded by the beautful blue water of the Coral Sea.

Camping on Dunk Island
The Cassowary Coast Regional Council offers 8 beachfront camp sites on Dunk Island. Four family sites on the beachfront along each side of the spit equipped with picnic tables and tent space. These sites cater for up to 8 people.
Bookings are essential. visit www.dunkislandcamp.com.au to book your camp site online.

Dunk Island Facilities (BYO Food and water)
Dunk Island has no shops where you can purchase food.
The Tully River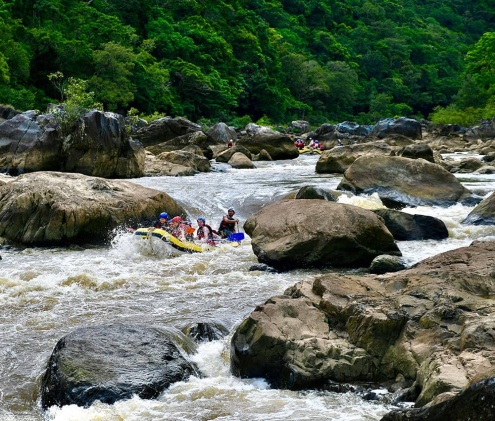 The legendary Tully River, renowned as the ultimate rafting adventure across Australia and New Zealand.

Feel the rush as you navigate thrilling Grade 3-4 rapids, a heart-pounding challenge that guarantees excitement and adrenaline all year round.
Each raft, guided by a seasoned river expert, accommodates a small group, ensuring personalized instruction and an unforgettable experience. With over 27 rapids to conquer, including the famed Grade 4 rapids, you're in for a day of non-stop action on the longest rafting trip available.

Set against the backdrop of a World Heritage rainforest, this unforgettable excursion promises not just adventure, but memories that will stay with you forever. No prior experience is needed – just a spirit of adventure and a willingness to take on the roaring waters of the Tully River
---
News By Mission Beach Tours
Tully River Sports Rafting now offers FREE hotel transfers from Mission Beach!
By Mission Beach Tours
01 Sep 2023
Exciting news! Wildside Adventures has just announced that their Tully River Sports Rafting tours now come with FREE hotel transfers from Mission Beach hotels!
"Get Dunked" Arrives as the Newest Dunk Island Day Tour
By Mission Beach Tours
01 Sep 2023
Discover the latest adventure awaiting you on Dunk Island with the introduction of "Get Dunked."
This exciting day tour is proudly presented by locally owned and operated - Wildside Adventures
Wildside Adventures has made a name for itself through adventurous outdoor activities such as Sports Rafting on the Tully River and the popular Echo Creek Adventure Centre.
Now, they're taking their expertise to the waters around Dunk Island with an exhilarating experience aboard their "Tornado" rib boat.
This exclusive "Hot Lap" tour grants you the chance to explore Dunk Island from a whole new perspective.
With local guides leading the way, you'll have the opportunity to uncover hidden gems such as the mysterious Pirates Cave and the captivating Granite Hole.
After your adventure, unwind and relax under the swaying palm trees at the serene Coconut Bay.
For added convenience, complimentary hotel pickups are available from Mission Beach.
Half Day Tour | 8:00 AM - 12:00 PM
Departure: Clump Point boat ramp (Not the jetty!)
---
Mission Beach Tours
Mission Beach is a coastal town located 2 hours south of Cairns.
---