About Phillip Island Tours
Phillip Island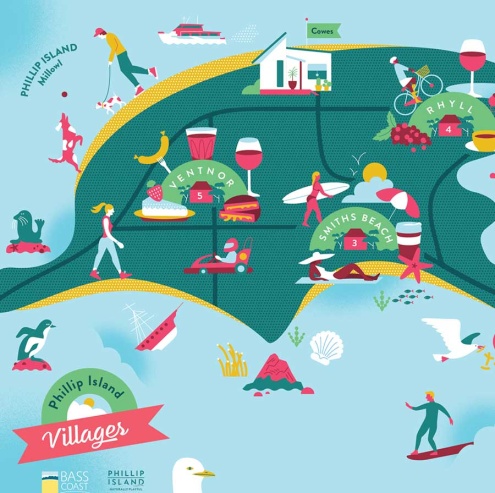 Phillip Island is located 140 kilometres or 90 minutes drive southeast of Melbourne. Phillip Island is a popular day tour from Melbourne due to the islands' natural beauty and attractions.
The island is just over 100 square kilometres and has a few small towns with a small population of roughly 13,000.
Phillip Island is the perfect place to see Australian wildlife up close and in its natural environment including kangaroos and the largest colony of fur seals in Australia. Not only is the island teeming with marvellous wildlife, but the scenery is also spectacular.
Phillip Island Penguin Parade
One of the most populars attraction on Phillip Island. Visitors can view hundreds of Little Penguins returning to the beach to nest from a raised platforms and other viewing areas.
Churchill Island Heritage Farm
This working farm offers visitors a glimpse into the island's rich agricultural heritage and provides a range of interactive experiences, including sheep shearing and horse riding.
Phillip Island Wildlife Parks
These parks offer a range of activities and attractions, including wildlife encounters, birdwatching, and scenic walks. The parks are home to a variety of native animals, including penguins, seals, and koalas.
Cape Woolamai
Cape Woolamai is the highest point on Phillip Island and offers some spectacular scenery via the well maintained walking trails and lookouts. Cape Woolamai is home to one of the most famous surf beaches in Australia. There is also a beautiful family friendly beach on the bayside.
Smiths Beach
Smiths Beach is a popular destination for families. The 1 kilometer long beach great consistant waves for body boarding.
The Nobbies Centre
This interactive visitor center offers visitors a chance to learn about the island's unique coastal and marine environment, including the migratory patterns of whales and seals. Entry fees apply.
Cowes
This charming coastal town is the main hub of activity on Phillip Island and offers a range of shops, restaurants, and cafes, as well as a small calm water swimming beach.
Phillip Island Tours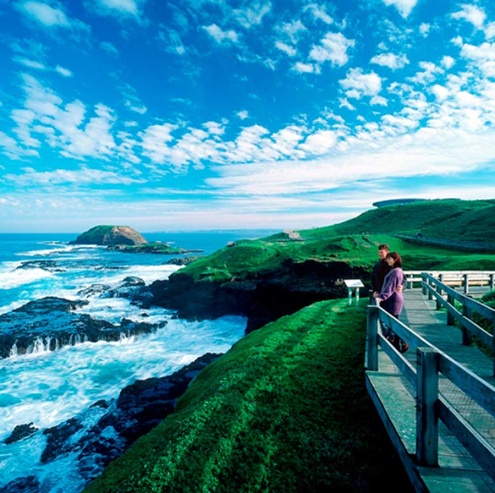 Phillip Island is a stunning natural paradise just a short 90 minute drive from Melbourne. We offer a range of tours departing throughout the day, you can easily make the most of your time on this picturesque island.
Phillip Island Tour Times
Most tours from Melbourne to Phillip Island depart between 10am and 12noon and return late in the evening, lasting anywhere from 8 to 12 hours. The late return time is due to the popular inclusion of the Penguin Parade attraction in most tour itineraries. Depending on the time of year, sunset can occur anywhere between 5pm and 8.30pm. The Penguin Parade begins at sunset and can last up to 2 hours, providing the perfect opportunity to see the iconic little penguins waddling their way back to their burrows.
Melbourne City & Hotel Transfers
When you book a tour to Phillip Island from Melbourne, all transfers are included. Simply select your hotel from the list provided when booking and a pickup time will be arranged for you. If your hotel is not on the list, the closest available pickup point will be provided for your convenience.
Meals & Dining Options
While most tours to Phillip Island do not provide meals, there are plenty of opportunities to purchase delicious food and drinks throughout the day. Head to the charming township of Cowes or visit the Penguin Parade Visitor Centre cafe for a bite to eat.
The Penguin Parade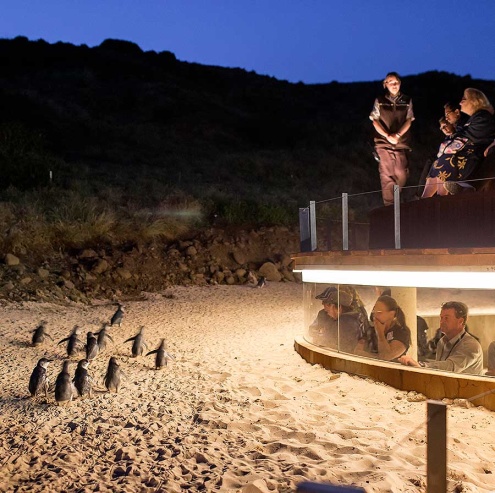 The Penguin Parade takes place every evening on Summerland Beach. It is one of the main attractions on the island and attracts thousands of visitors every year. Visitors come to see the smallest species of penguin in the world, returning to their nests after a day of fishing in the ocean.
You can viiew the penguin Parade when visiting Phillip Island Nature Parks who provide viewing stands and options which overlook Summerland beach.
Tickets cost around $27 for Adults and $13 for Children
The penguins come ashore at Summerland Beach and make their way up to their burrows, providing a unique and up-close wildlife experience for visitors.
There is a designated viewing area at Summerland Beach, where visitors can watch the penguins from a raised boardwalk or from one of the seating tiers. There is also a visitor center and museum, where you can learn more about the penguins and their habitat.
To reach the Penguin Parade, you can drive or take a bus to Phillip Island and follow the signs to the Summerland Beach car park. From there, you can take a short walk to the viewing area, where you can observe the penguins as they make their way to their burrows.
Visitors are reminded to respect the penguins and their habitat by following the guidelines set by the park, such as keeping a safe distance and avoiding flash photography. The Penguin Parade is a unique and special experience, and a must-see for anyone visiting Phillip Island.
Phillip Island Seal Cruise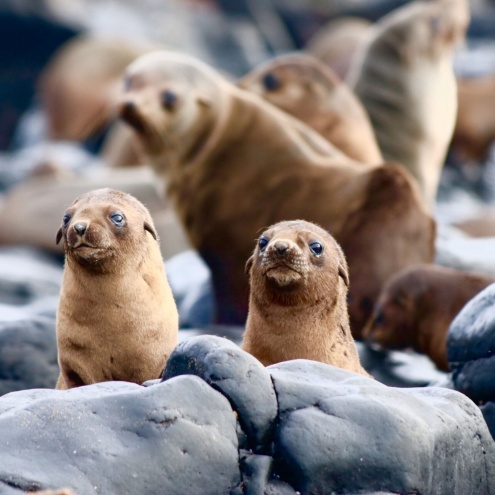 The Seal Watching Cruise is a 2 hour scenic coastal boat tour to Seal Rocks, where you will drift among Australian Fur Seals.
Seal Rocks is situated 2kms off the rugged southwest coast of Phillip Island. The boat drifts within meters of the seals, enabling you to witness them in their natural environment firsthand. The seals are naturally playful and inquisitive animals. They regularly approach the boat for a closer look at you!
Along the way, take in the beautiful coastline and learn all about the history of Phillip Island's western shoreline.
Tea & coffee is complimentary onboard and cake will be served on the return duration of the trip.
The Seal Watching Cruise departs from Cowes Jetty at 2 PM. It is recommended to arrive 15 minutes prior to departure, so you should aim to be at the boat ready for boarding by 1:45 PM.
If you are driving from Melbourne to Phillip Island, allow 2 hours drive time to get there. Aim to leave Melbourne before noon to arrive at the jetty in time.
Cape Woolamai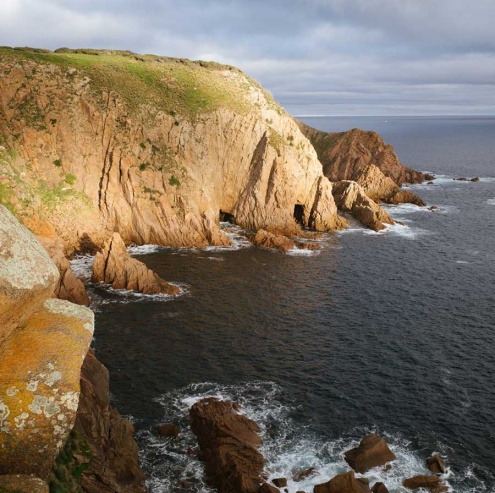 Cape Woolamai is a headland located on the eastern side of Phillip Island and offers panoramic views of Bass Strait and the surrounding islands. Cape Woolamai is known for its rugged coastline, beautiful beaches, and diverse wildlife.
The Cape is a popular destination for beach lovers, with several pristine beaches located along the coast, including the famous Woolamai Beach and Cathedral Rock Beach. The beaches are known for their clear water and excellent surf, making them popular spots for surfing, swimming, and fishing.
The area around Cape Woolamai is also popular for wildlife watching, with several species of native birds, including seagulls, pelicans, and terns, as well as a variety of marine life, including seals, dolphins, and whales, can be seen in the surrounding waters.
Outdoor enthusiasts can enjoy several walking trails that offer scenic views of the coastline and wildlife, as well as opportunities for birdwatching, hiking, and wildlife encounters. The nearby Phillip Island Nature Park offers additional opportunities for nature-based activities and wildlife encounters.
Churchill Island Heritage Farm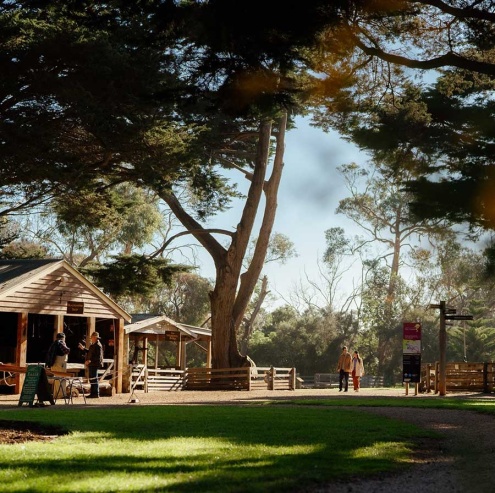 The historical grounds and farming activities on Churchill Island are available to tours and Self-Drive visitors daily.
The farm offers gardens, walking trails and entertaining and educational farming presentations daily including Australian sheep shearing, blacksmithing, working dogs, cow milking, and whip cracking.
The Churchill Island Cafe is open for breakfast at 10am on weekdays & 9am on weekends. Dine and enjoy views from the deck across to French Island.
Daily Presentations
10.30am Blacksmithing
02.10pm Cow Milking
02.30pm Sheep Shearing
02.45pm Working Dogs
03.00pm Whip Cracking
Walking Trails
The Walking tails around Churchill Island are easy to navigate and Wheely and bicycle friendly. The walk around the north end of Churchill Island offers views over Western Port Bay.
Churchill Island loop
4.5kms | moderate
North Point loop
2kms | easy
Wadjil'garook Wetland
1km inside the entrance is Wadjil'garook Wetland. Follow the paths to learn about Aboriginal culture and view wetland birds.
Churchill Island Entry Fees
Adult (16 years+) - $13.70
Child (4-15 years) - $6.85
Family (2 adults and 2 children) - $34.30
Opening Times
Weekdays: 10am - 5pm daily
Weekends: 9am - 5pm
Last entry 4pm
Getting to Churchill Island
Phillip Island is located 90 minutes' drive from Melbourne.
Allow a further 10 minutes from the bridge to get to Churchill Island.
Free car parking on site.
Churchill Island Address
246 Samuel Amess Drive, Churchill Island, Newhaven 3925
Churchill Island Cafe
The Churchill Island cafe offers picturesque views to enjoy a cake and coffee, choose from our a la carte lunch menu, or relax with our farm fresh all-day breakfast menu. Gluten-free, vegetarian, and vegan options are available.
Weekdays: 10am - 4.30pm
Weekends: 9am - 4.30pm
Wheely Friendly
Allocated parking spaces.
Disabled toilet facilities.
Smooth, hard-packed gravel paths.
Variety of sealed rest areas provided.
Pram and wheelchair parking at all farming activity stations.
Churchill Island Farmers market
The Farmer's market is held from 8am - 4.30pm on the 1st Saturday of each month. The Market showcases some of the best local produce grown and made in Phillip Island and the Gippsland region.
Cowes Township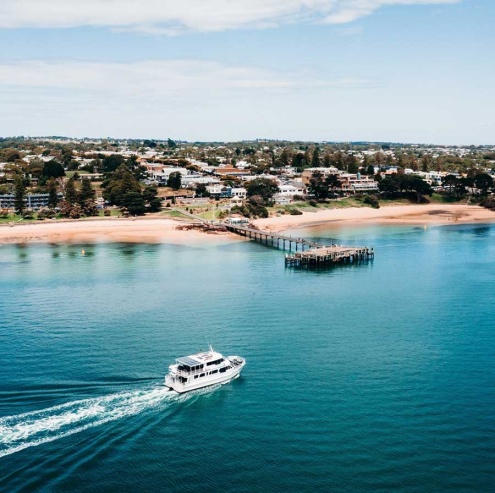 Cowes, the main township on Phillip Island, is located on one of Victoria's few north-facing beaches and serves as the perfect base for a seaside holiday. During peak season, the town comes alive with visitors and locals enjoying the cafes, restaurants, and boutiques, as well as stunning ocean views.
The main beach in Cowes is a great spot to spend an afternoon soaking up the sun. You can start your day with a delicious breakfast, brunch, or lunch at one of the many modern eateries. At night, the summer mood continues as restaurants fill up quickly.
Cowes offers a wide variety of accommodation options, including self-contained apartments with ocean views, caravan parks, B&Bs, and houses.
Smiths Beach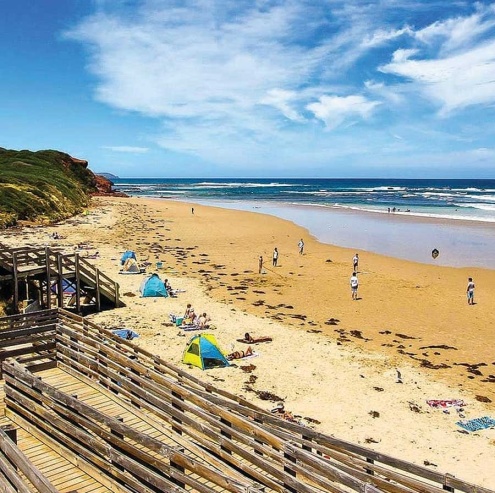 Smiths Beach is a small picturesque town located on Phillip Island. The town is known for its long stretch of white sandy beach, clear blue water, and stunning views of the Bass Strait and nearby islands.
Smiths Beach is a popular spot for surfing and swimming, and is also known for its great fishing and snorkeling opportunities. The beach is patrolled by lifeguards during the summer months, making it a safe place for families to enjoy the water.
The area surrounding Smiths Beach offers a variety of attractions and activities for visitors, including several walking trails that offer scenic views of the coastline and wildlife. The nearby Churchill Island and the Phillip Island Nature Parks offer opportunities for birdwatching, wildlife viewing, and wildlife encounters.
---
Phillip Island Tours Reviews
---
Phillip Island Tours
Getting to Phillip Island from Melbourne Phillip Island is located south of Melbourne. Allow 2 hours drive time to get to Phillip Island Day Tour Tours to Phillip Island depart daily. Pick-up times vary. Most tours pick-up from Melbourne City Accommodation. Self Drive Take the M1 freeway from Melbourne towards Frankston Take the exit towards Bass Highway/Phillip Island Follow the Bass Highway all the way to Phillip Island By Bus You can catch a bus to Phillip Island from Melbourne's Southern Cross Station. There are several bus companies that offer regular services to Phillip Island, including V/Line and Island Coaches. You can purchase your tickets in advance online or at the bus station, and check the schedules to plan your trip accordingly. Keep in mind that it's a good idea to book in advance, especially during peak travel seasons, to ensure you have a seat on the bus.
---
Walking and cycling trails free to enjoy, as well as daily farming activities and digital quests around the Heritage Farm. Come explore!