About Bruny Island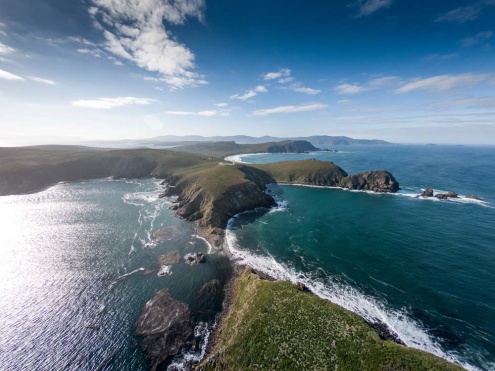 Bruny Island, a 362-square-kilometre island located off the south-eastern coast of Tasmania, is one of the most beautiful and pristine locations in Australia. Roughly 100 kilometres in length, the Island is tied together by a narrow strip of land called The Neck. Access is via a twenty minute car-ferry chug from the mainland of Tasmania Kettering to North Bruny.
Bruny Island is famous for beautifully preserved natural environments with world class beaches, national parks, stunning cliff top views and abundant wildlife matched with the finest local produce. If you have a taste for the freshest of oysters, incredible cheese and premium quality wine then you will not be disappointed. The Island is also home to plenty of unique wildlife such as the White Wallaby, penguins, fur seals, dolphins and whales off the coast.
Exploring and immersing yourself in nature. Climbing to the top of the sand hummock and looking out across the Neck, bushwalking around South Bruny National Park and Lighthouse, surfing at Cloudy Bay Beach, and observing seabirds in the shallows of Daniels Bay at Lunawanna.
Make sure you bring your camera, book a multi-day trip and make the most of an incredible place.
Attractions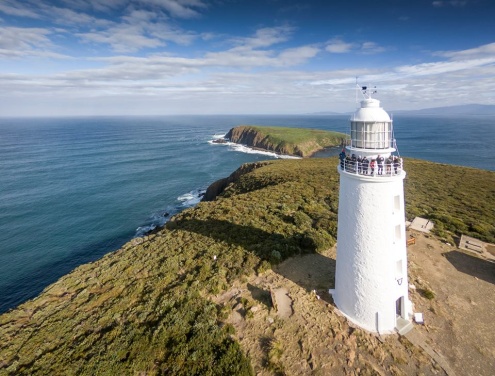 The Neck
This narrow stretch of land joining North and South Bruny is one of the most scenic points on the entire island. Park in the small car park and take a quick hike up the staircase to Truganini Lookout, you will be rewarded with spectacular 360-degree views. The beach on the eastern side of The Neck is home to penguins.​
Cape Bruny Lighthouse
The Cape Bruny Lighthouse is located on the southernmost point of the island. It is a very scenic drive to get here, taking approximately 45 minutes from The Neck. The Bruny Island Lighthouse was first lit in 1838 and is the second oldest lighthouse in Australia. Windswept coastlines, wild birds, rolling hills, and wide beaches…this is a beautiful spot that is definitely worth visiting.
South Bruny National Park
South Bruny National Park encompasses most of the southern island of Bruny Island. The national park includes the Cape Bruny Lighthouse, Cloudy Bay, Adventure Bay, Fluted Cape, and more. Adventure Bay and Jetty Beach provide safe, sheltered areas for swimming, while Cloudy Bay is a popular spot for experienced surfers. One of the best places to spot whales is at Adventure Bay during June to October. There are numerous walking trails just waiting to be explored. From the short stroll to the remains of an old whaling station at Grass Point, to a two hour walk to visit Fluted Cape, where you will have views out to the Tasman Peninsula and the coastal cliffs on Bruny Island.
Bruny Island Day Tours from Hobart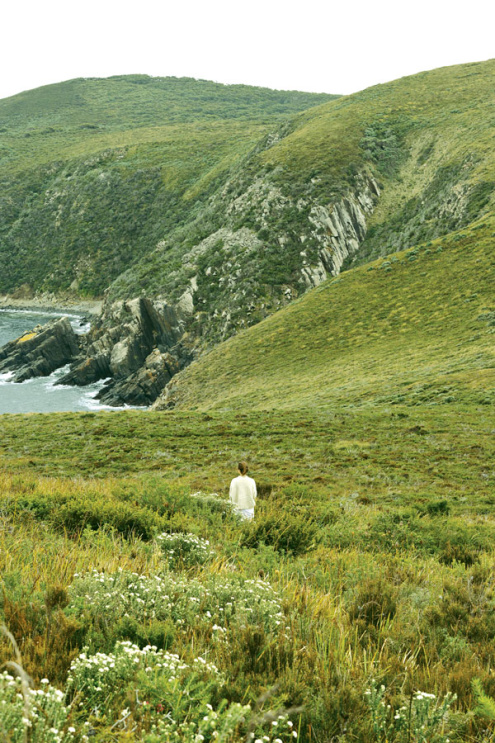 Bruny Island Day Tour
Join a Bruny Island Day Trip from Hobart with Bruny Island Safaris, Tassie Tours or Heart of Tasmania to experience the essentials of Bruny is a short period of time. Experience spectacular scenery and indulge in delicious Bruny Island produce on this full day tour. Sit back, relax and get transported to Bruny while listening to the expert commentary on the way. Tours offer pick ups in and around the Hobart CBD, depart in the morning and arrive back in the evening with no worries.
Bruny Island Gourmet Day Tour
Explore spectacular landscapes and gourmet local produce on this 7 Course Gourmet Food Tour. Savour cheese, oysters, berries, local meat, fudge, whisky and wine. Tour departs Hobart at 7.45am daily with pickup from your Hobart CBD hotel or meet at Pennicott Wilderness Journeys Booking Centre situated on Franklin Wharf. Tour returns to Hobart at 5.30pm with CBD hotel drop off.
Bruny Island Bushwalking Tour Including Lunch
Nature Day Tour and Bushwalk to Mars Bluff on the Cape Queen Elizabeth Track, including Picnic Lunch, Truganini Lookout, Neck Wildlife Zone, and Food Producer visits. Learning about the small animals and birds that live in the bushland, lagoons, and dunes. Walk duration up to 5 hours with picnic lunch near the beach and morning tea in the bush. Tour departs Hobart by 7:30am & returns by 6pm (Approximately).
Bruny Island Overnight Experiences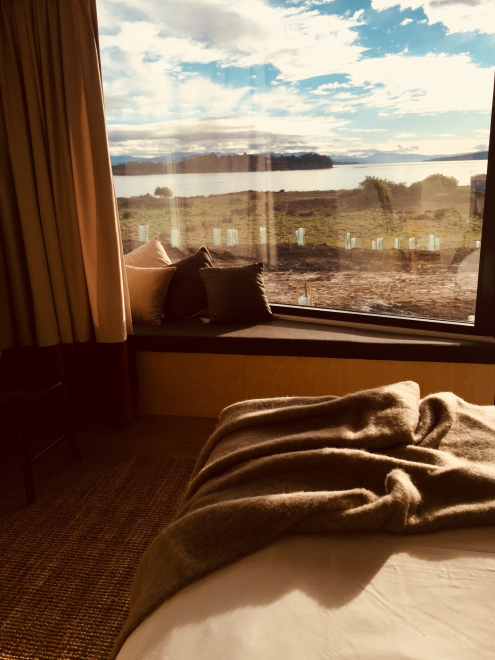 ​Fancy a longer stay at Bruny Island? Check out overnight experiences on Bruny Island!
Bruny Island Overnight Explorer
The Bruny Island Overnight Explorer is ideal for couples, work getaways and small groups. Explore nature and wilderness on Bruny Island at a slower pace. Tour includes sumptuous Bruny Island Winery lunch and evening meal at Hotel Bruny on day one, and Bruny Island Cheese & Beer for lunch and then on to The Get Shucked Oyster Bar on day two. Enjoy a bushwalk to Fluted Cape to take in the dramatic coastlines & private Guided Cape Bruny Lighthouse Tour. Optional Bruny Island Boat Cruise. Pick up from Hotel by 7:30 am.
Duration: 36 hours
Fossick Overnight Bruny Island Experiences
A truly unique experience filled with tastes, sights and adventures. Depart from Hobart to Bruny Island for two or three unforgettable days of fine food, wilderness cruising, and relaxing at the boutique Adventure Bay Retreat. This personally fully guided tour allows you to indulge in premium, local gourmet food & explore beautilful wilderness with enough space & time through each day, and relax every night in your private luxury accommodation on Bruny Island.
Duration: 2 Days/1 Night or 3 Days/2 Nights
Bruny Island Cruises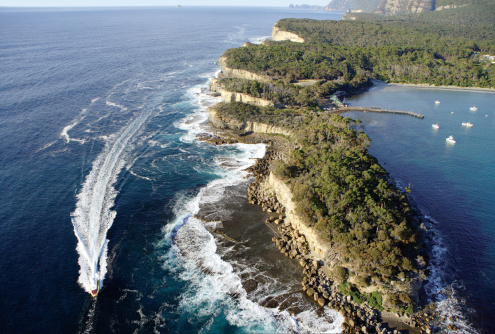 Bruny Island Cruises, the original and most famous of the Pennicott Wilderness Journeys, provides an unforgettable cruise exploring the rugged coastline of the South Bruny National Park. Operating since 1999 the award-winning 3 hour cruise departs from Adventure Bay and takes you up close to the awesome 'breathing Roack", into deep sea caves, where the Tasman Sea meets the Mighty Ocean.
The custom-built yellow boats are fast, safe, comfortable & hold a maximum of 43 guests. It is specially designed to get you close to abundant coastal local wildlife like albatross, sea birds, dolphins, seals and migrating whales. Tours operate every day of the year, except Christmas Day. Guests can drive themselves to Adventure Bay, meet the tour bus at Kettering or join the full day tour from Hobart including meals, transfers and sightseeing.
3 Hour Wilderness Cruise
The three hour cruise departs daily all year round from Pennicott Wilderness Journeys Booking Centre at 1005 Adventure Bay Road, Adventure Bay on Bruny Island at 10:00am ,11am, 1:30pm & 2:15pm.
Kettering Pickup
Leave your car at Kettering and join the daily guided tour bus. The bus departs at 8.45am from the Oyster Cove Marina in Kettering, where there is ample free parking available. Returns 4.45pm.
Full Day Tour from Hobart
Escape to Bruny Island for the day including scenic guided bus tour, ferry crossing to Bruny Island, morning tea, 3 hour wilderness cruise and delicious fresh lunch at the Seafood Restaurant at Adventure Bay with time to relax on the beach.
Departure Point: The Full Day Tour departs from the Pennicott Wilderness Journeys Booking Centre. This is situated on Hobart's waterfront on Franklin Wharf, next to the Constitution Dock Lifting Bridge. Please check-in by 7.30am for an 7.45am departure. The bus departs Adventure Bay at 3.15pm to arrive back to Hobart at 5.30pm.
​Duration: 10 hours (approx)
Shore Excursions for Cruise Ship Passengers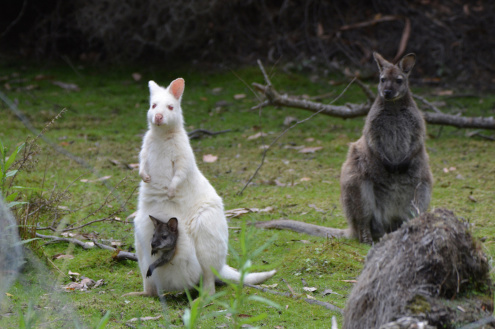 Visit the wonderful Bruny Island white you are in port in Hobart on this short excursion that is suitable for Cruise ship guests The Cruise Ship Shore Excursion - Bruny Island Day Tour highlights the island's main attractions & nature walks such as The Neck, Mount Mangana, Adventure Bay, South Bruny National Park.
Tour includes sightseeing and nature, a return ferry crossing from Kettering, the Cape Bruny Lighthouse Tour on Bruny Island and food tastings from oysters to cider, chocolate, fudge and artisan cheeses. Keeping your eyes open for native wildlife like white wallabies. Tour offers pick ups in and around Hobart CBD.
Getting to Bruny Island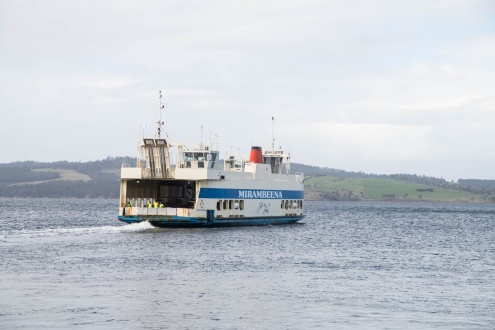 The only way onto the island is by ferry. The Bruny Island ferry departs from a town called Kettering, which is about 30 minute drive outside of Hobart. Leaving every half hour from 7.30 am with the last return crossing departing at 7.15 pm, the ferry operates seven days a week, year-round.
The ferry trip takes 20 minutes and during the ride you have excellent views of the D'Entrecasteaux Channel. It is a vehicle ferry so you can drive your car right onto Bruny Island. It costs $33 for a private vehicle and $70 each way if towing a boat or caravan.
No requirement to book, purchase ticket upon arrival
Please arrive at least 20 mins prior to departure
All fares are for the return trip
Passengers travel free of charge
Tickets are open return and valid for any day.
EFTPOS paywave and paypass are available.
Getting Around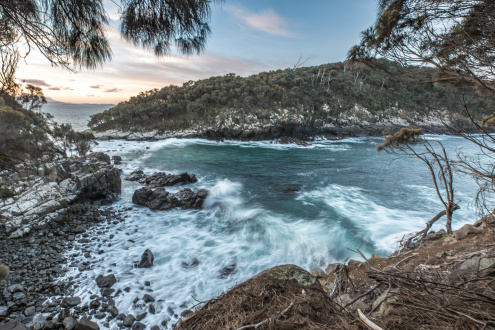 You'll need your own wheels to get around on Bruny – there is no scheduled public transport & no car hire on the island. Bring your car with you on The Bruny Island Ferry, The Mirambeena, departing daily from Kettering, a 30-minute drive from Hobart. Follow the Bruny Island Main Road from the ferry terminal.
Bruny Island is approximately 100 km from one end to the other. It will take about 40 minutes to drive between the ferry and Adventure Bay or Allonah at the north of the South Island. Then another half an hour or so from there down to Cape Bruny.
Please note that much of Bruny Island is gravel road. The advisory speed limit drops to 45 km/h on many parts of the main road between dusk and dawn - due to the danger of hitting wildlife. There are no facilities provided on the narrow shoulders for cyclists.
Hikes & Trails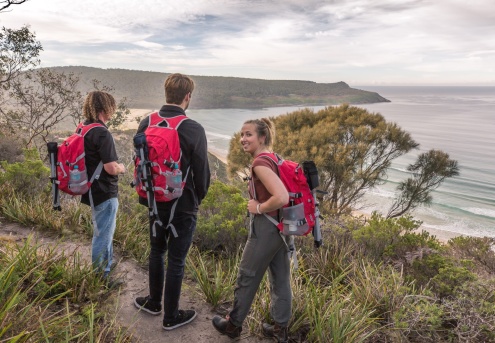 Bruny Island has wonderful enchanting range of walks. Get those walking shoes out & discover Bruny's diverse landscapes & untouched wonders. There are several full day & multi-day bushing walking tours with all the creature comforts & experienced local guides to accompany you each step of the way. Check out our rundown of Bruny Island's best walks.
Alonnah Sheepwash Track
An easy short walk for nature lovers, 3 km return, 1 hour, suitable for all ages, alow for a bik ride, dog walk. This track located in Alonnah start point can be access from Pontoon area or direct access from Manfield Seaside Bruny Island or end point at Mandala Bruny Island. This track has ample parking at end of Pontoon Road and picnic area.
Fluted Cape Trail in Adventure Bay
A moderate to hard walk, 2 KM – 6 KM (circuit) return, 2½ hours, not suitable for young children. From Grass Point, the track climbs steeply to the summit of Fluted Cape (272m), taking in crystal blue waters, spectacular high see cliff and unique wildlife. You may spot famous white wallaby, sea eagle or a whale at Grass Point during the migration season.
Cape Queen Elizabeth Track
A moderate to hard walk of 12km return within the Bruny Island Neck Game Reserve, 3 hours, not suitable for young children. Walk commences at a 4WD track just north of the Bruny Island International Airport with stunning beaches, incredible rock formation, rare birdlife and epic views of The Neck and Adventure Bay.
East Cloudy Bay Head Track
12 KM return, 4 hours, not suitable for young children, suggested for amateur adventurers. The access to this track is from the end of Cloudy Bay Road. The first 3 KM of the walk is along beautiful white sands of Cloudy Beach, with the remainder along a disused 4WD track. From here you will enjoy breathtaking views of the south coast of Bruny Island to the west, north-west to the southern ranges and Mt Wellington.
Labillardiere Peninsula Circuit
An easy 5 hours walk with great views, 14 KM circuit, not suitable for young children. It starts from Old Jetty Road, just before Cape Bruny Lighthouse a sign marks access to Peninsula Walking Track. The track offers a stunning coastal view of the D'Entrecasteaux Channel, beautiful forests filled with heathland and eucalypt, as well as an abundance of native flowers and birds. Suggested route is clockwise.
Bruny Island Weather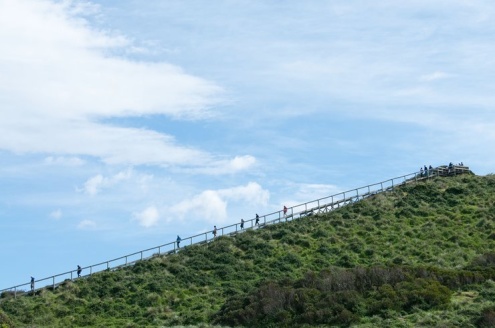 For many people, the best time to visit Bruny Island are the driest, warmest months, September–February as your chances of seeing the penguins are higher. But Bruny Island is open all year round. This part of Tasmania you will find that January is the hottest month with an average temperature of 18°C (64°F) and the coldest is July at 8°C (46°F). The wettest month is March with an average of 50mm of rain. The Bruny Island weather can be ever changing so pack accordingly.
The autumn months of March, April and May is a season for wines, fresh Pacific oysters & the famous Fagus tree changing to glorious reds and yellows. If you want to see southern right and humpback whales, the best time to visit Bruny Island is when their migratory path passes the east coast in May, June and July, and back again in September, October and November. The winter months are still wonderful for hiking, with temperatures between June and August an average maximum of 12°C.
---
Bruny Island Tours Reviews
---
Bruny Island Tours
Bruny Island is a 362-square-kilometre island located off the south-eastern coast of Tasmania.
---